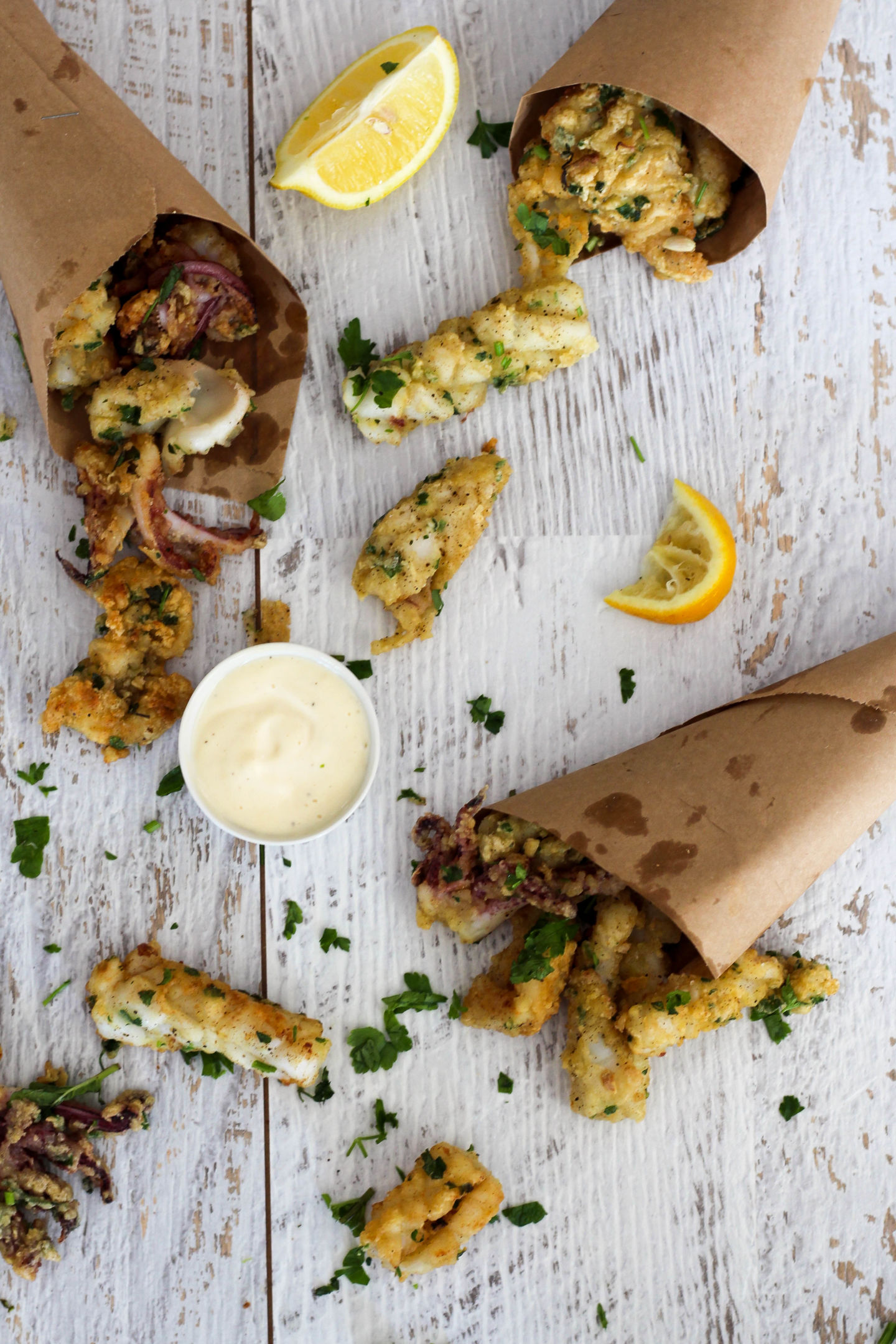 Warning. This crispy salt and pepper squid is extremely moreish and may cause fork fights at the dinner table. It is super easy to prepare with just a gluten free dusting of either tapioca flour (also known as arrowroot) or potato starch flour. Both work well. Tapioca results in a slightly thinner coating whilst potato starch delivers a little more crunch. You can even replace the flour with your favourite gluten free breadcrumb for an even thicker coating.
Cook just before serving to ensure the squid stays crisp and crunchy. A scattering of fresh mint and parsley at the end adds a beautiful fragrant freshness to the squid. Serve with homemade lime aioli and I guarantee these crispy bites of deliciousness will disappear in no time.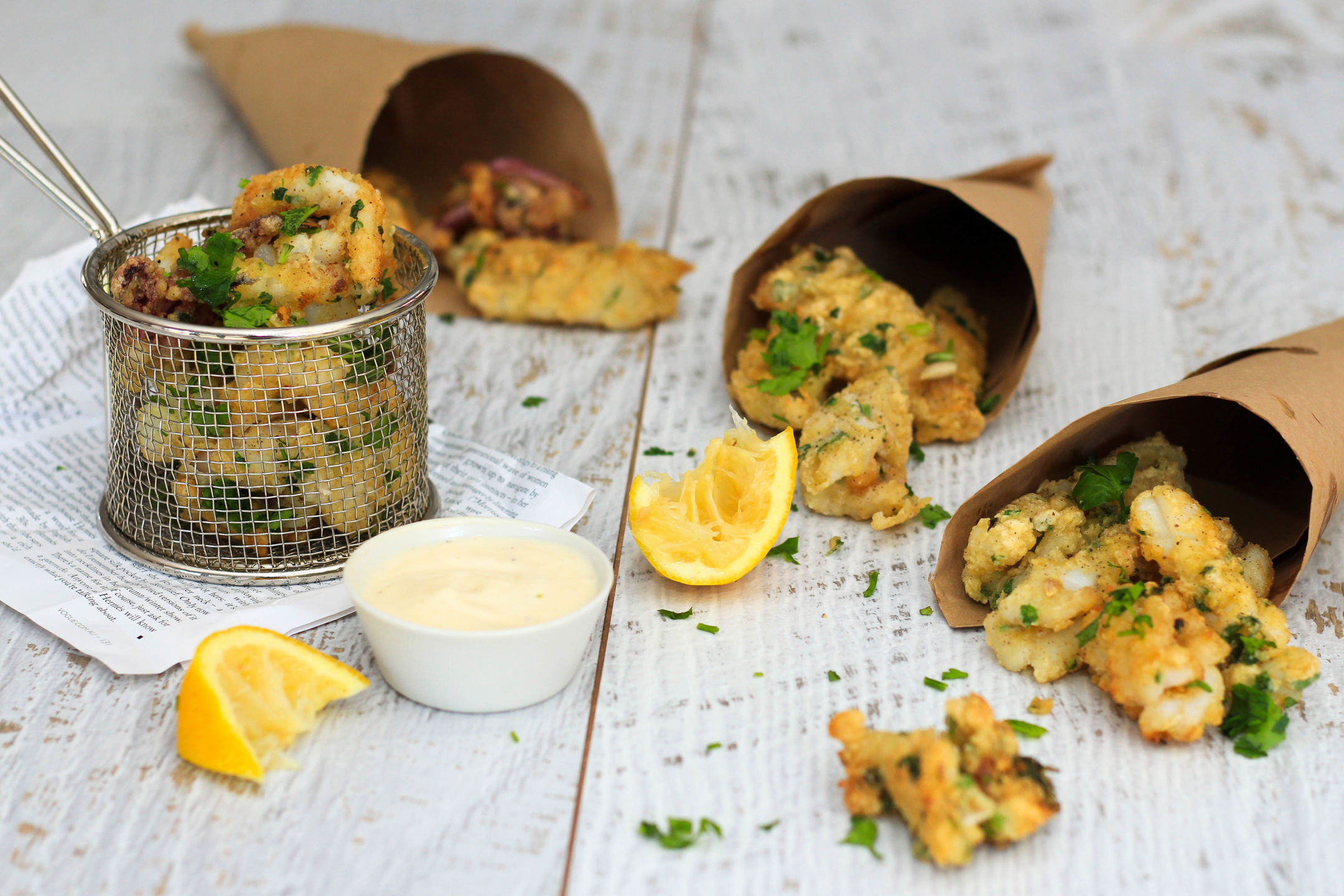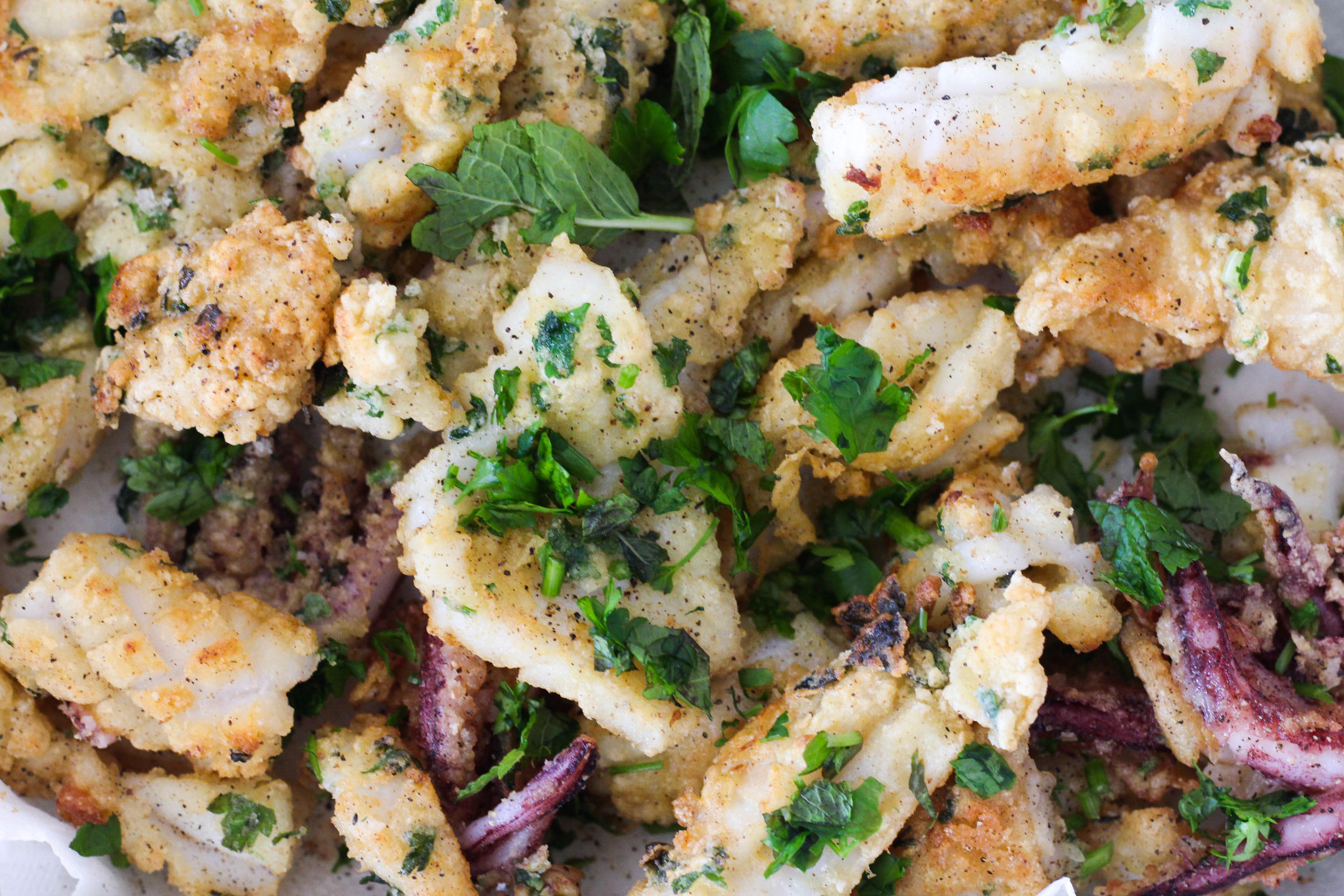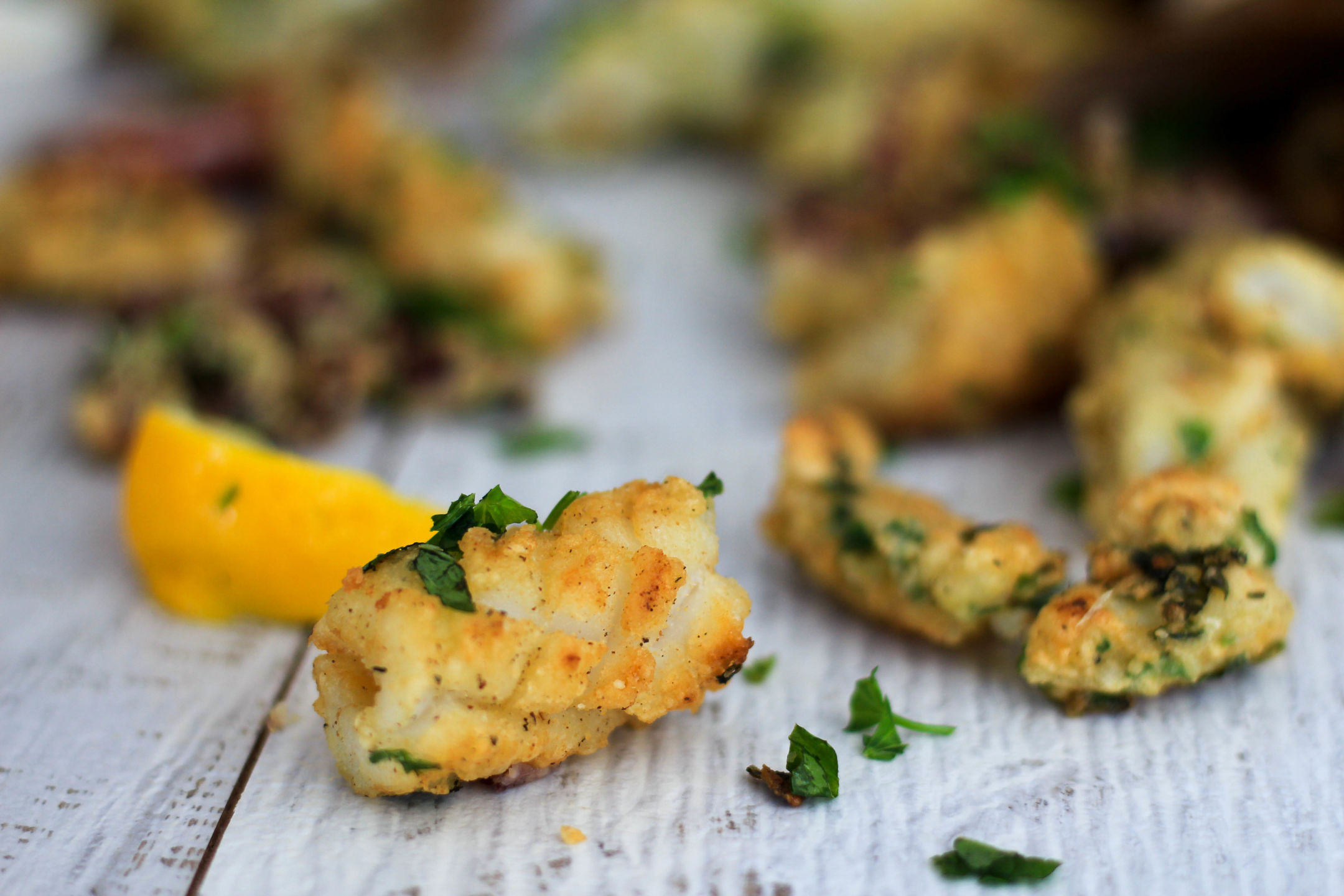 CRISPY SALT & PEPPER SQUID GLUTEN FREE
Recipe type:
Sides & Snacks
Ingredients
5 whole squid (roughly 1kg), cleaned and scored
2 egg whites, whisked
1 cup tapioca flour or potato starch flour
1 tablespoon sea salt flakes
1 teaspoon cracked pepper
Extra virgin olive oil to fry*
Handful of fresh mint and parsley, finely chopped
Lemon wedges to serve


Good quality extra virgin olive oil has a smoke point between 200 - 210C, well above the 180C required for frying.
Instructions
Combine the flour, salt and pepper in a shallow bowl.
Dip squid in egg white, drip off excess. Coat squid well in flour, dust off excess.
Heat oil in a large frypan until it reaches 180C. Fry squid for 1 - 2 minutes until crisp and drain on a wire rack instead of a paper towel to stop squid going soggy.
Garnish with herbs and serve with lemon wedges.