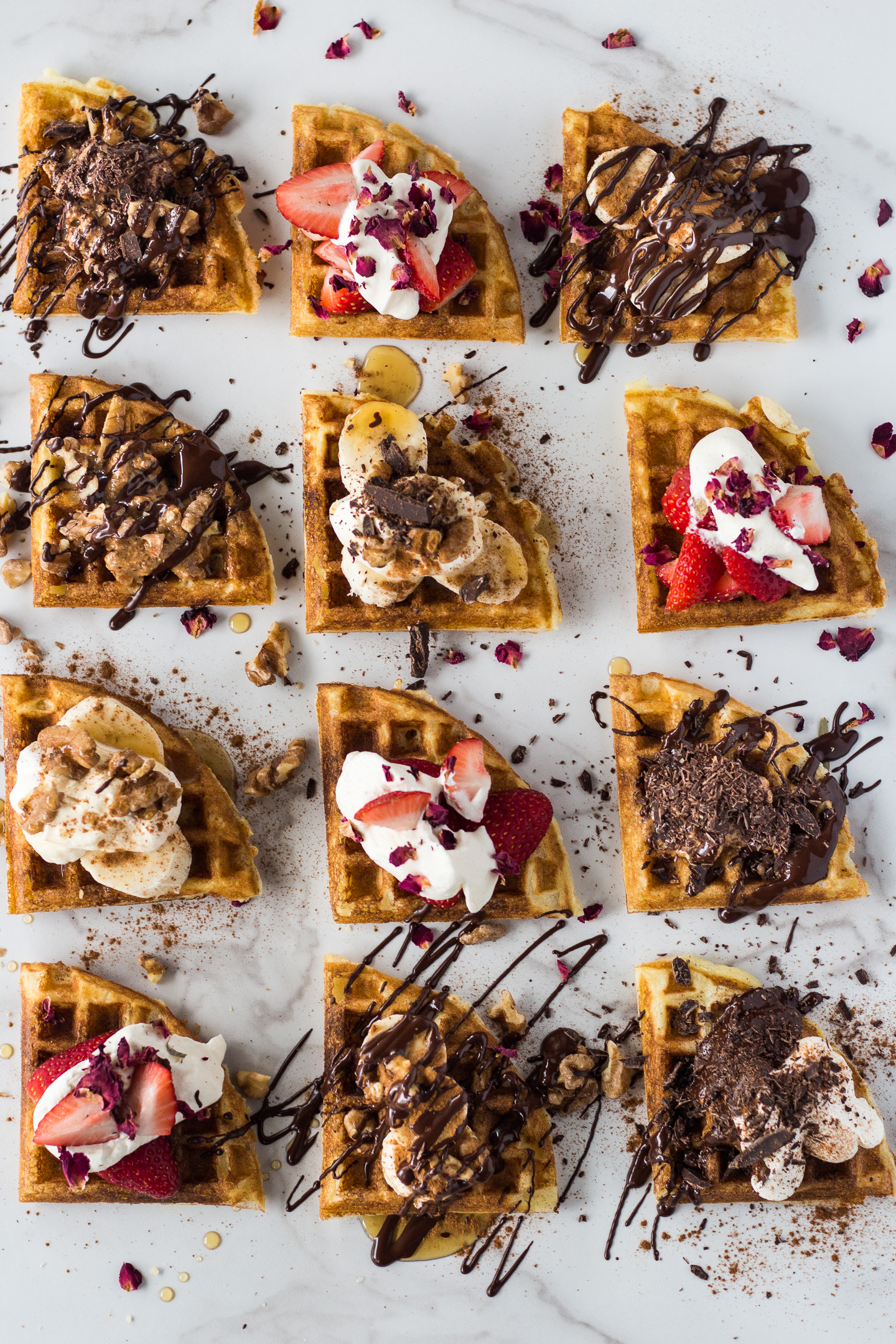 When your three kids buy you a waffle maker for Mother's Day, the entire family reaps the delicious benefits. The kids wake on Sunday morning chanting "waffles, waffles" and as you know it doesn't take much to get me over the line when food is involved. 
This recipe can be easily whipped up in 2 minutes. Who said lazy Sunday mornings can't be indulgent AND easy? The flavour combinations are endless but we have narrowed our favourites down to (drum roll please)….. 
Banana, Macro Date Syrup & Crushed Walnut
Macro Almond Spread or Cashew Spread & Crumbled Woolworths Free From Gluten Chocolate Chip Biscuit
Fresh Strawberries, Strawberry Spread & Whipped Cream
So what is the perfect waffle texture? A great waffle should be super crisp on the outside and perfectly moist, light and fluffy on the inside. I always set my waffle maker to the hottest setting because we love our waffles golden brown and extra c-c-crispy.
If you don't own a waffle maker you can easily make these on a hot griddle pan (frying pan with raised edges) brushed with butter or coconut oil. Simply spoon the batter onto the pan and flip when bubbles start to appear on the surface. Cook until golden.
For those who prefer pancakes, try Woolworths Free From Gluten Buttermilk Pancake Mix, available at Woolworths. 
*Always check the label to ensure the products and ingredients are right for your needs.
This recipe was created in partnership with Woolworths.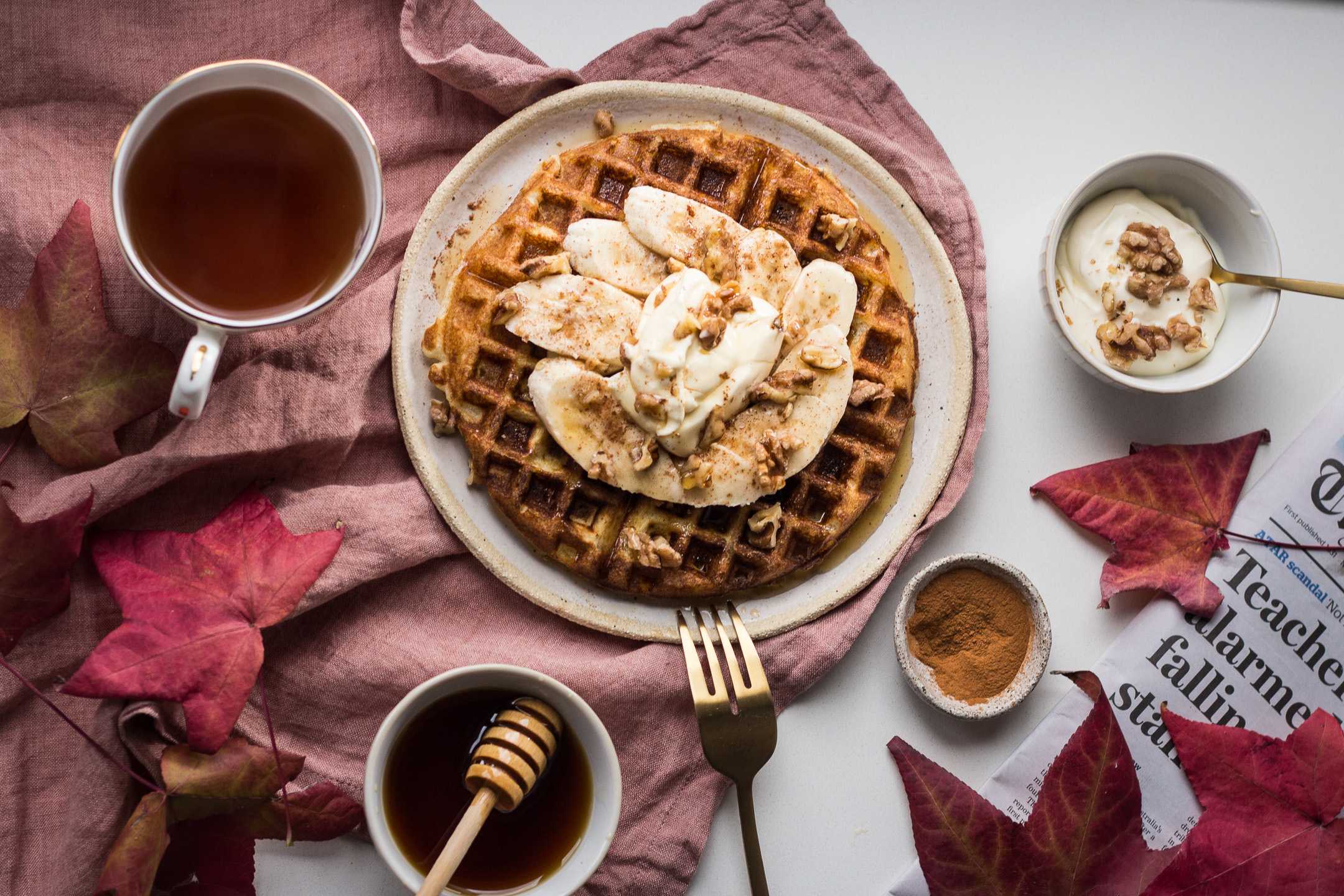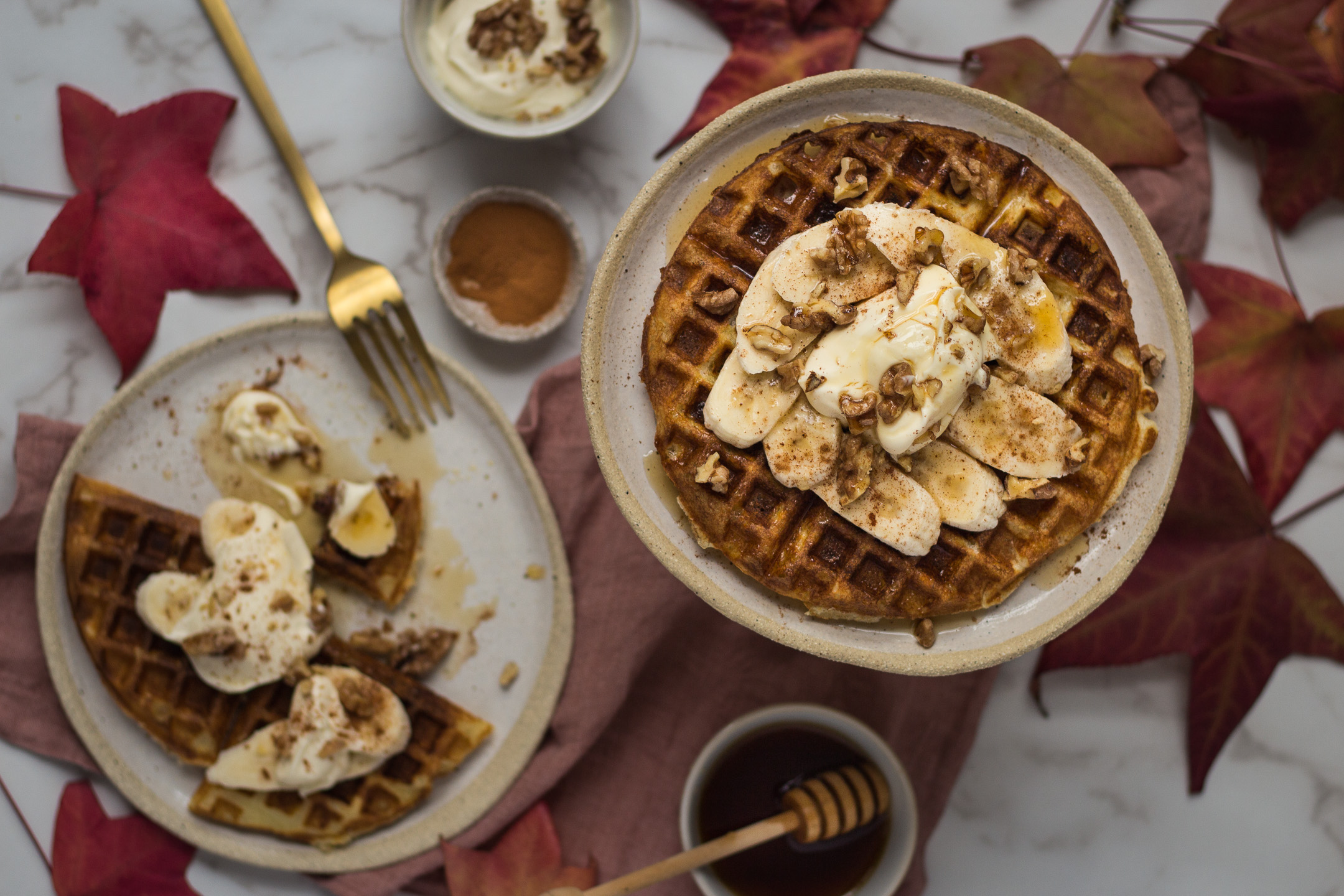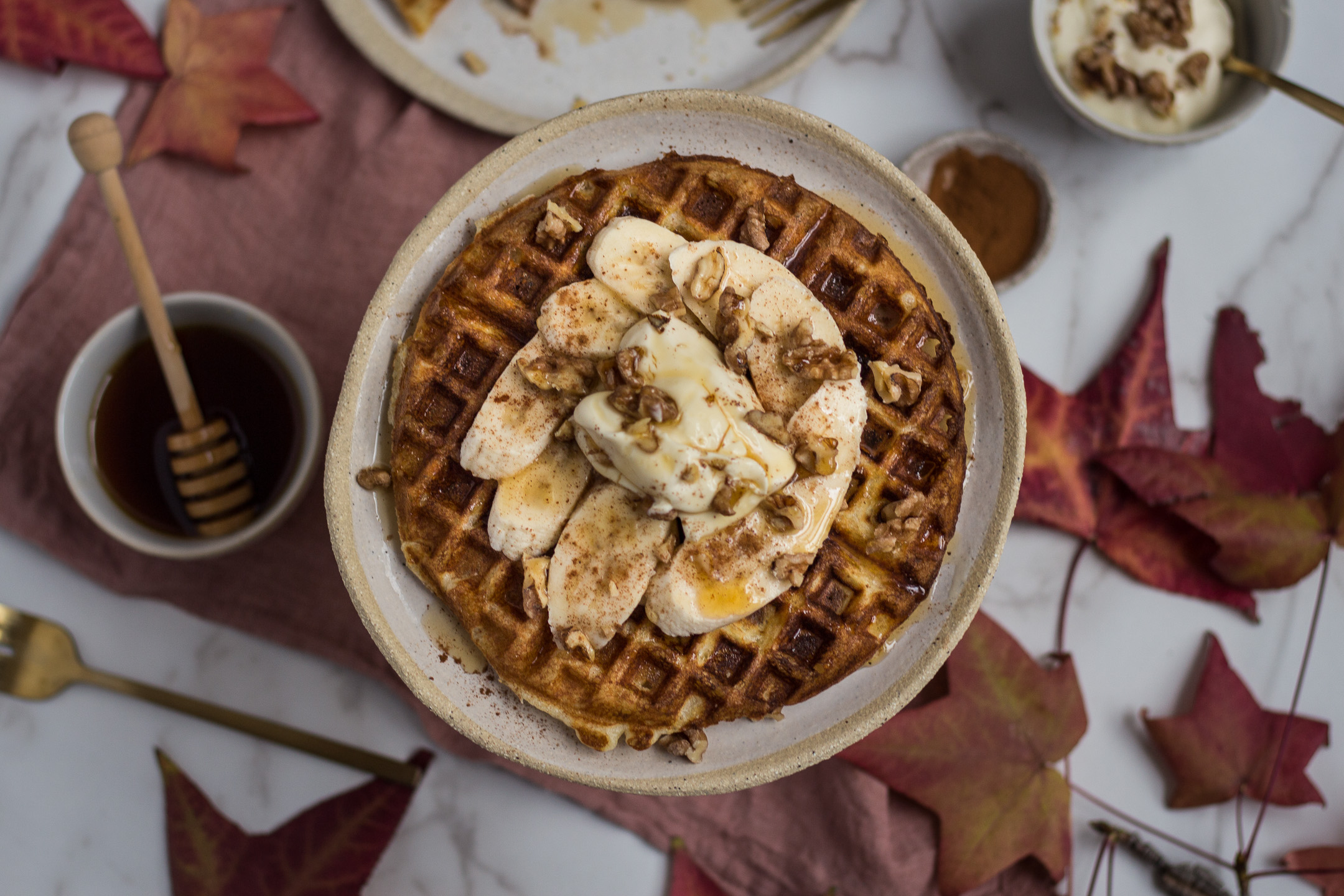 Perfect Gluten Free Waffles
Ingredients
1 cup Woolworths Free From gluten free self raising flour
¼ tsp salt
1 tbs sugar
1 egg, lightly whisked
30g melted butter or coconut oil
⅔ cup milk of your choice (I like to use Macro Almond Milk)
Instructions
Conventional Method
Sift dry ingredients together.
Add egg, milk and butter to dry ingredients and stir to combine.
Pour batter into waffle maker.
Thermomix Method
Add dry ingredients to Thermomix and blend 3 sec/speed 4.
Add egg, milk and butter to dry ingredients and combine 10 sec/speed 4.
Pour batter into waffle maker.
SaveSave