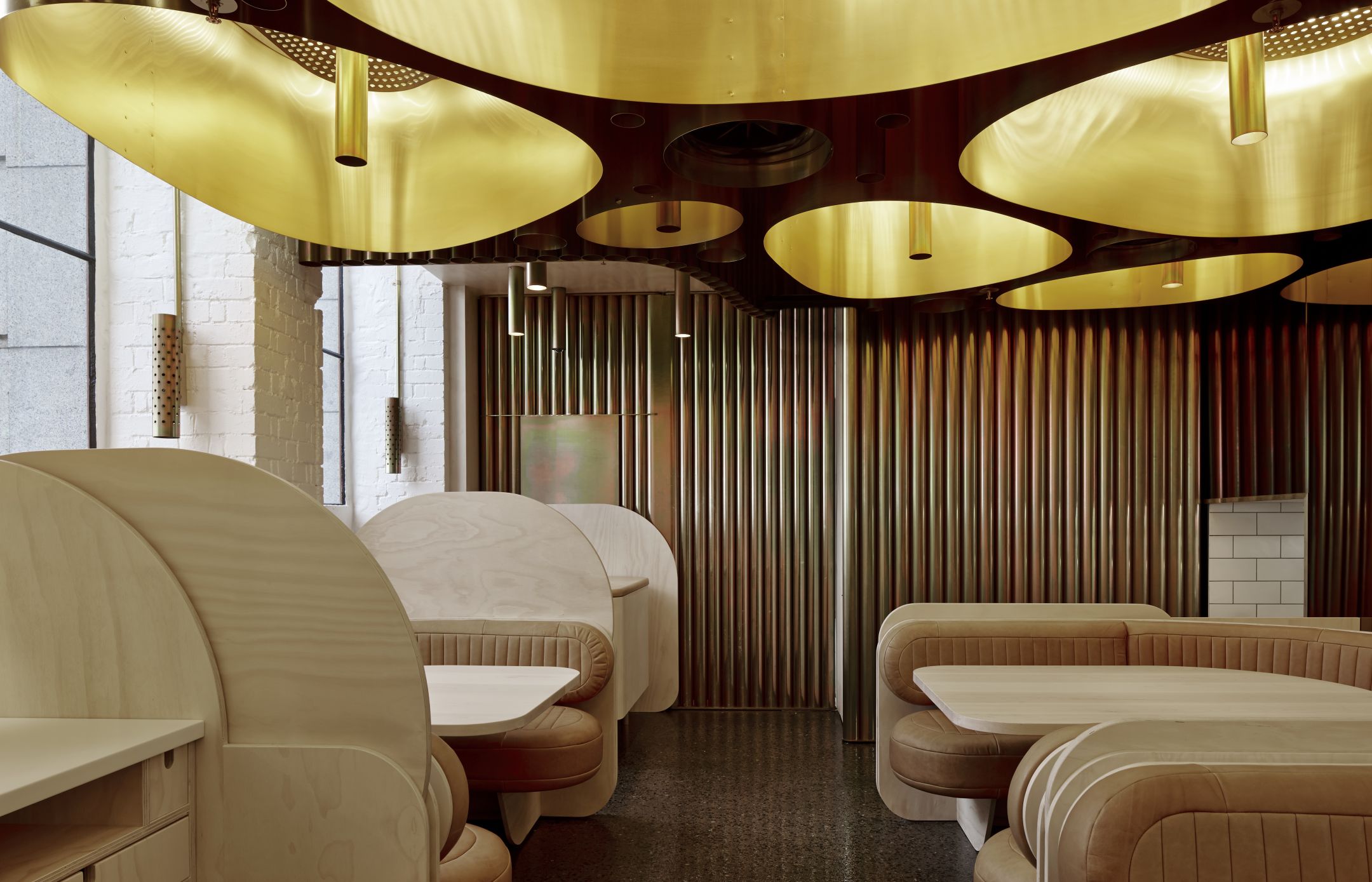 I recently dined at The Press Club to celebrate my husband's 40th birthday. He wanted to go somewhere special and memorable to mark this milestone. As it turned out our experience was more than memorable. It was sensational.
The luxurious dining room had a 70's retro aesthetic with curved tan leather booths and warm brass oversized light fittings. It is an intimate space well suited to formal dining.
Our waitress was extremely attentive and confidently guided me through the extensive gluten free options on the menu. The bar was set high when the opening act of dehydrated veggies and baked crisps arrived at the table on a Hills Hoist. As I unpegged my crispy kefalograviera wafer and sesame cracker I knew I was in for a night of beautifully presented spectacular food.
We opted for the 4 course degustation menu at $95/person. My first two choices of Green Greek Salad and Duck, Walnut and Apple sounded simple but were anything but. Both dishes were exploding with flavour, aroma and complex textures. My meltingly delicious duck was hidden beneath wafer thin apple shavings, adding a further element of surprise.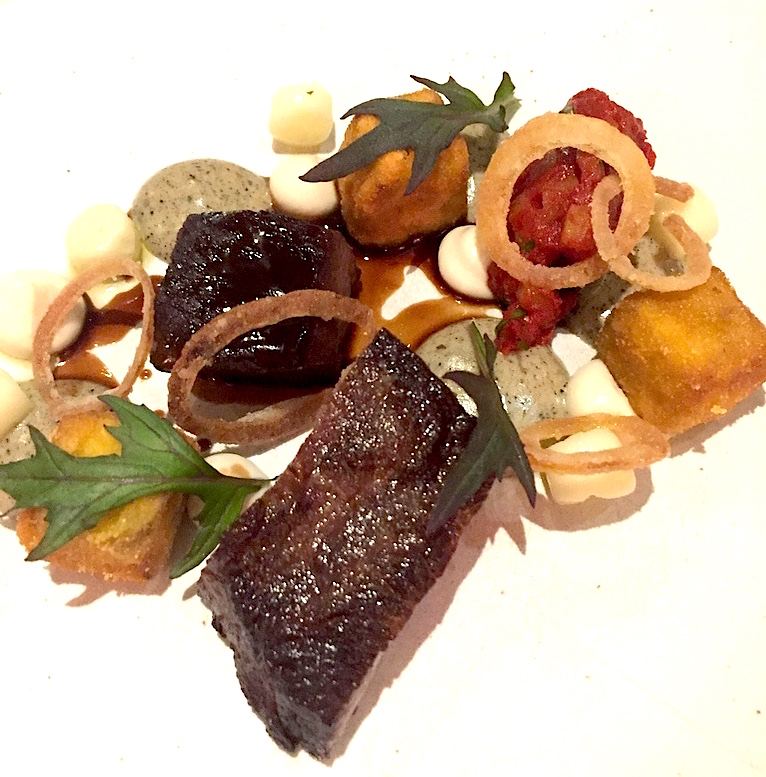 I pride myself on my Moussaka so I couldn't wait to taste George's deconstructed version. How could he possibly recreate this classic without losing the true essence of the most iconic Hellenic dish of all time? His deconstructed version of perfectly caramelised beef, dollops of pureed eggplant and crispy potato cubes magically melted in my mouth and to deliver authentic Moussaka flavours. Modern, complex and just brilliant.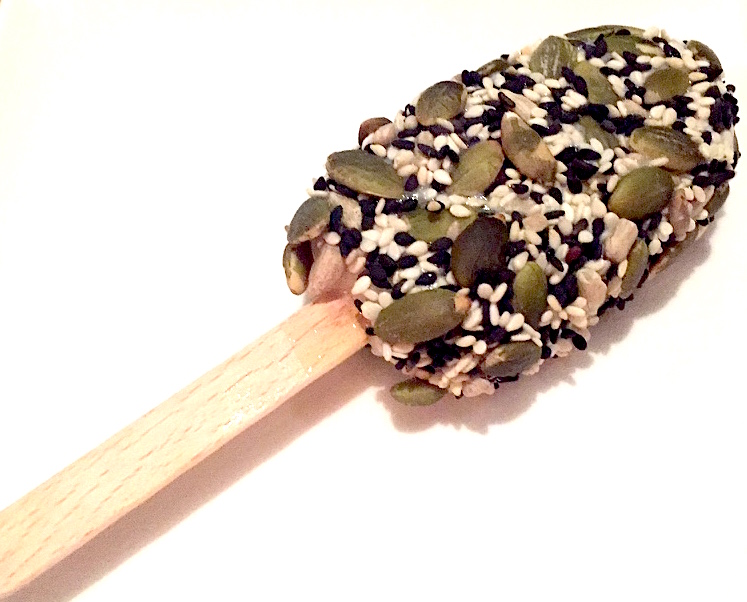 Next up, dessert. One of the highlights of the night was actually the pre dessert prepared at our table by our waitress – frozen yoghurt on a stick dipped in warm honey and rolled in a crunchy seed mixture. I was in dessert heaven and more than happy to end the night on this high note. I couldn't leave The Press Club without eating my final dessert though so I managed to squeeze in a few spoonfuls of Chocolate Mousse with Blood Orange Sorbet, a classic flavour combo executed perfectly.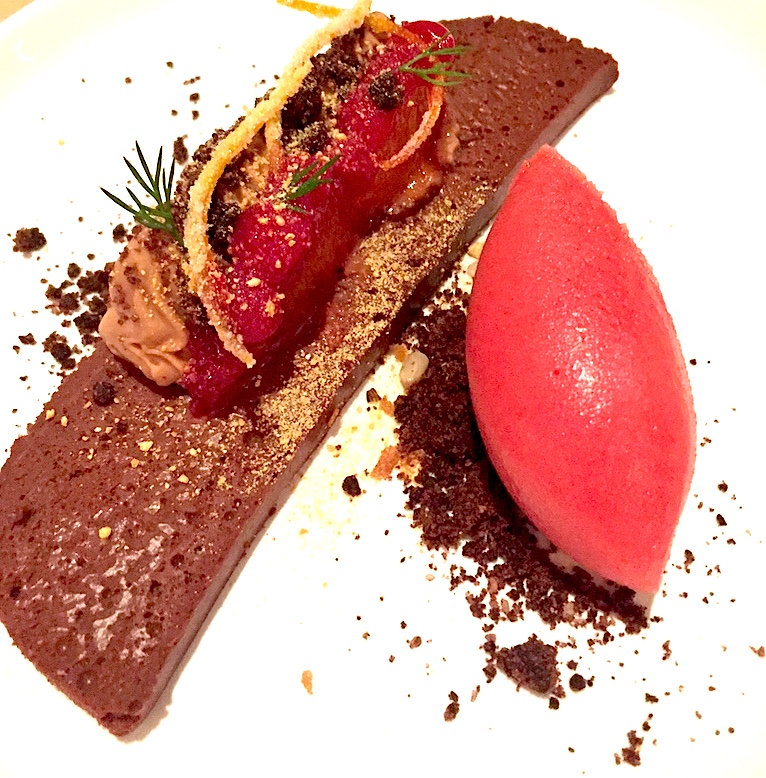 An unbelievable dining experience, definitely one of the best I've ever had in Australia or anywhere in the world. Impeccable service, sensational food and creativity that will keep you asking "how on earth did he think of that?" weeks after your meal. George you are a food genius and a true Masterchef.
Stand out dish                        Deconstructed Beef Moussaka.
Gluten Free Friendly?        Majority of the degustation menu was already gluten free and the kitchen were very happy to make modifications.
Ambience                                 Formal and classy but not pretentious.
Website                                     www.thepressclub.com.au