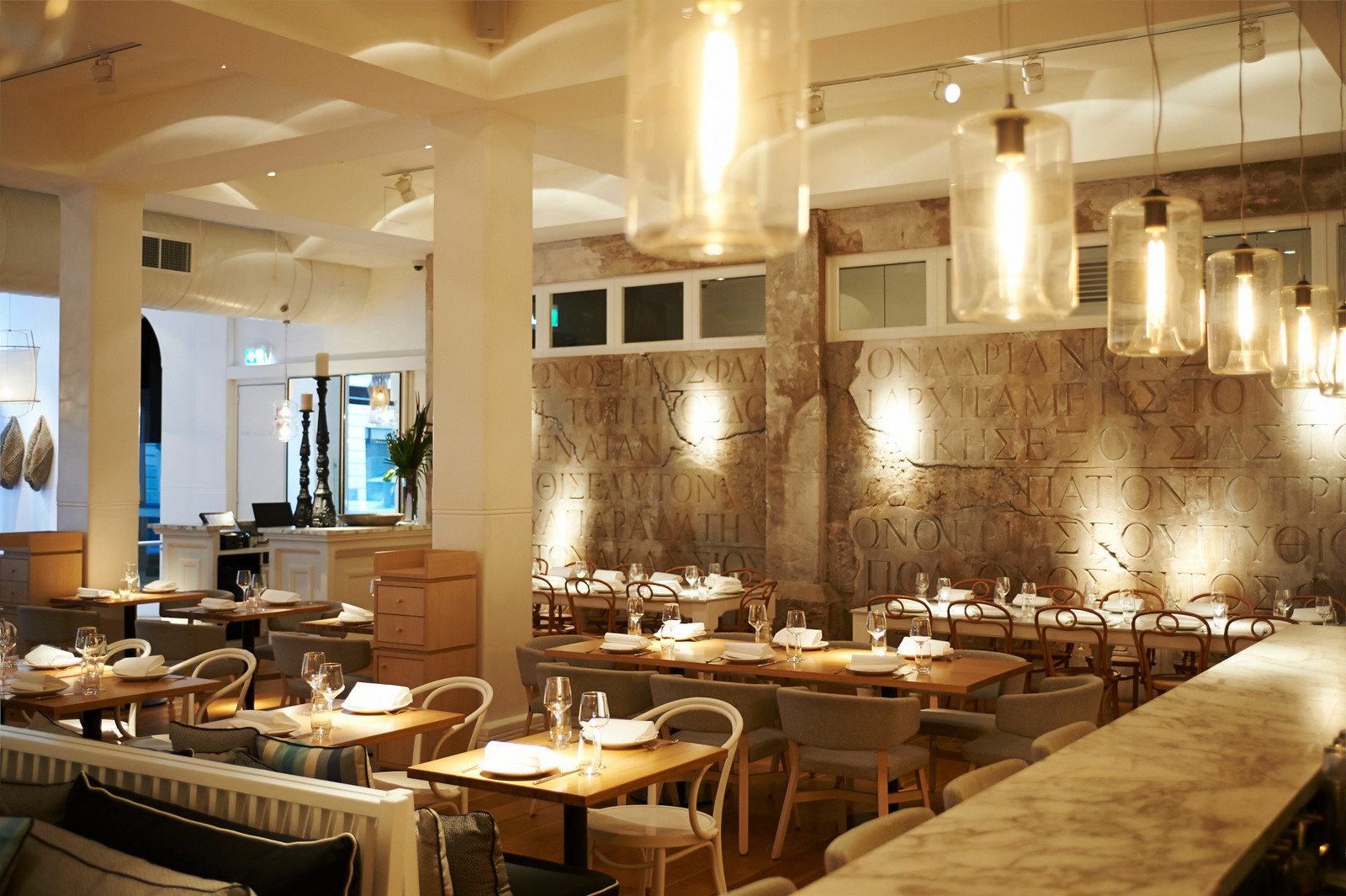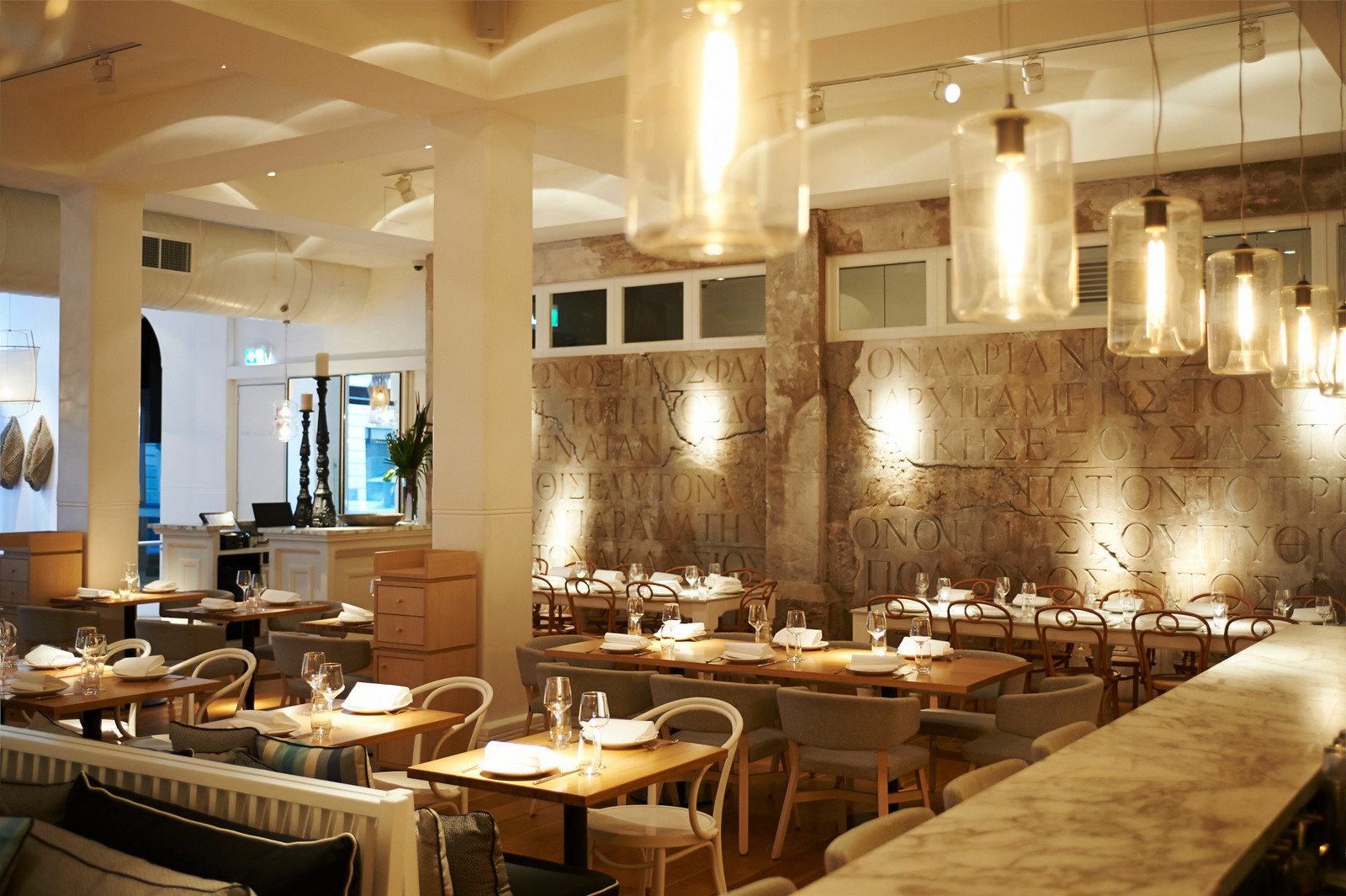 The last time I visited the site of the historic Victorian building that houses Alpha, I was enjoying lunch at the very traditional Greek Hellenic Club with my parents listening to bouzoukia playing in the background. It has been five years since that visit and a huge transformation has taken place with the creation of Alpha.
The beautifully designed interior by Paul Papadopolous features stone walls inscribed with ancient Greek writing, soaring ceilings and eclectic hanging fishnet lights. A perfect setting for Peter Conistis's menu of traditional Greek cooking with a modern twist.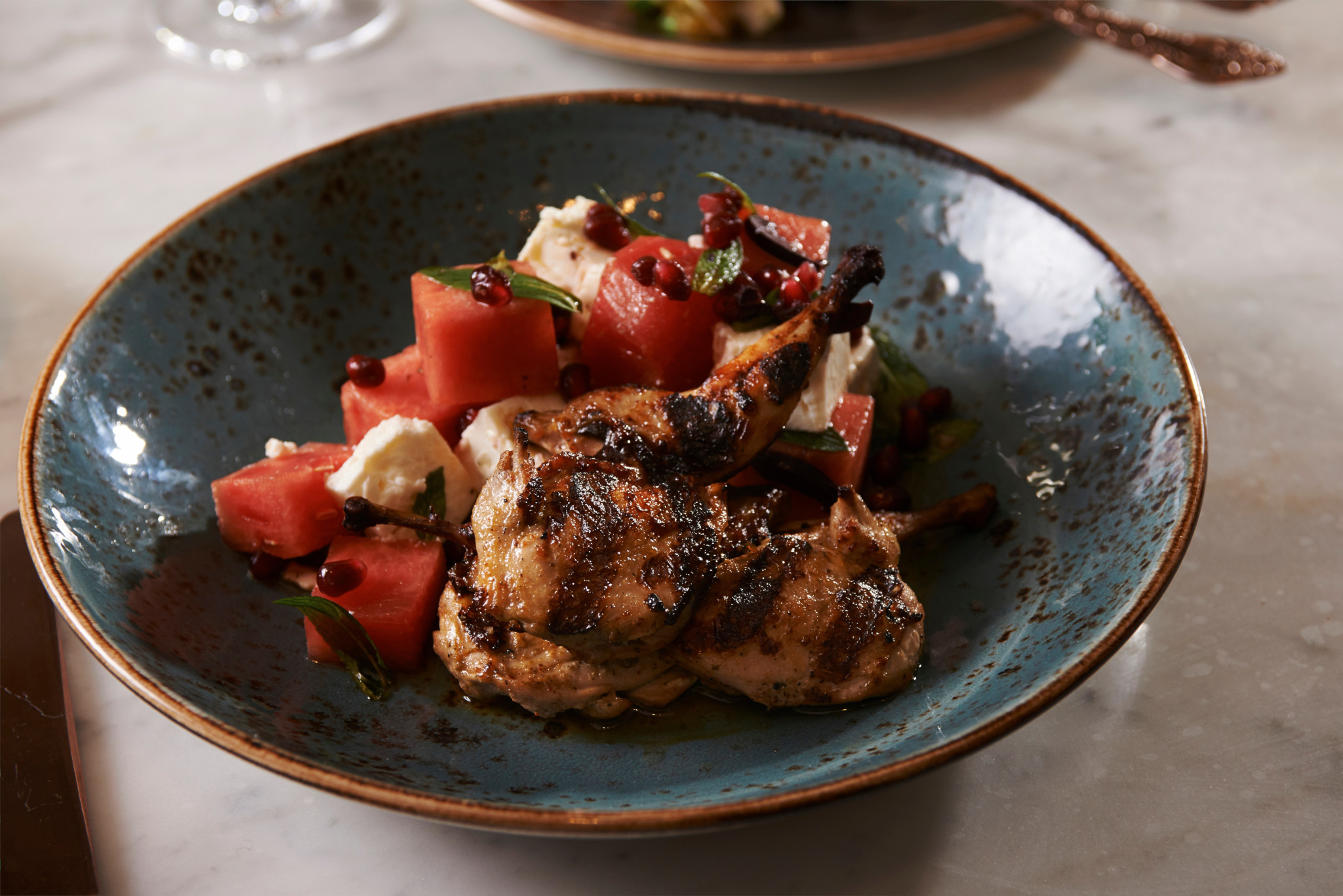 The nostalgic vintage classics from Eleni and Omega appear on the menu including the famous rabbit and black olive pie (unfortunately now on the banned list as it contains gluten, boo hoo). Not to worry, there are still plenty of delicious options to choose from.
We start with the salty haloumi saganaki with lemon and oregano and the refreshing mastic spiced quail, both rich and flavoursome. My dining companions enjoy a generous serving of the warm spanakopita filled with leeks, feta and dill and advise it is as flaky and authentic as yiayias.
The slow roasted lamb shoulder and spit roasted pork kondosouvli appear on every second table and are equally impressive (and gluten free). I love the way the creamy tzatziki and garlic skordalia cut through both meats perfectly.
For $55/head you can order Yiayia's Table banquet menu which features all the staples and leaves you feeling very full. Not many desserts are gluten free but the chef is more than happy to serve a selection of in house ice creams including greek coffee chocolate and lemon flavoured varieties to treat your sweet spot.
A great location in the heart of the CBD, I can see why this place is packed to the Greek rafters with business lunches and weeknight diners. In fact, Alpha is bustling day and night 7 days a week, so book early to avoid disappointment.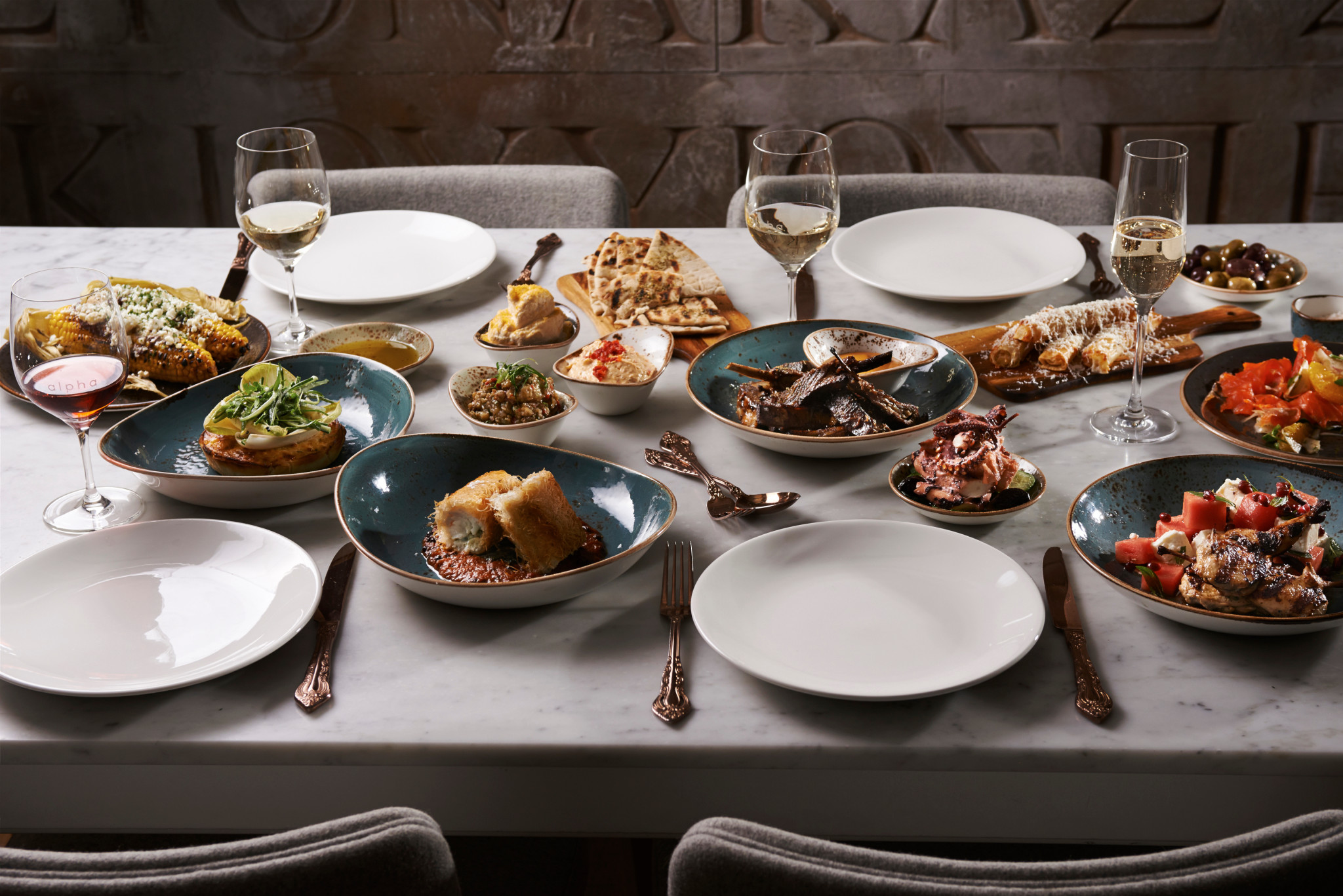 Stand out dish
Spit roasted pork kondosouvli with garlic skordalia.
Gluten Free Friendly
A good selection of entrees and main dishes to choose from but the gluten free dessert options are limited.
Ambience
Very spacious and comfortable but can get noisy.
Website
www.alpharestaurant.com.au