My obsession with reality TV cooking shows is what first drew me to 4Fourteen. What's not to love about the Irish charm, wit and humour of Colin Fassnidge. I haven't even mentioned his magnificent cooking yet.
The open plan set up of 4Fourteen is warm and welcoming as are the well informed and extremely passionate staff, eager to please every customer's need. The sharing menu is divided into small and large plates, so I recommend you make a night of it and take friends so you can sample a bit of everything.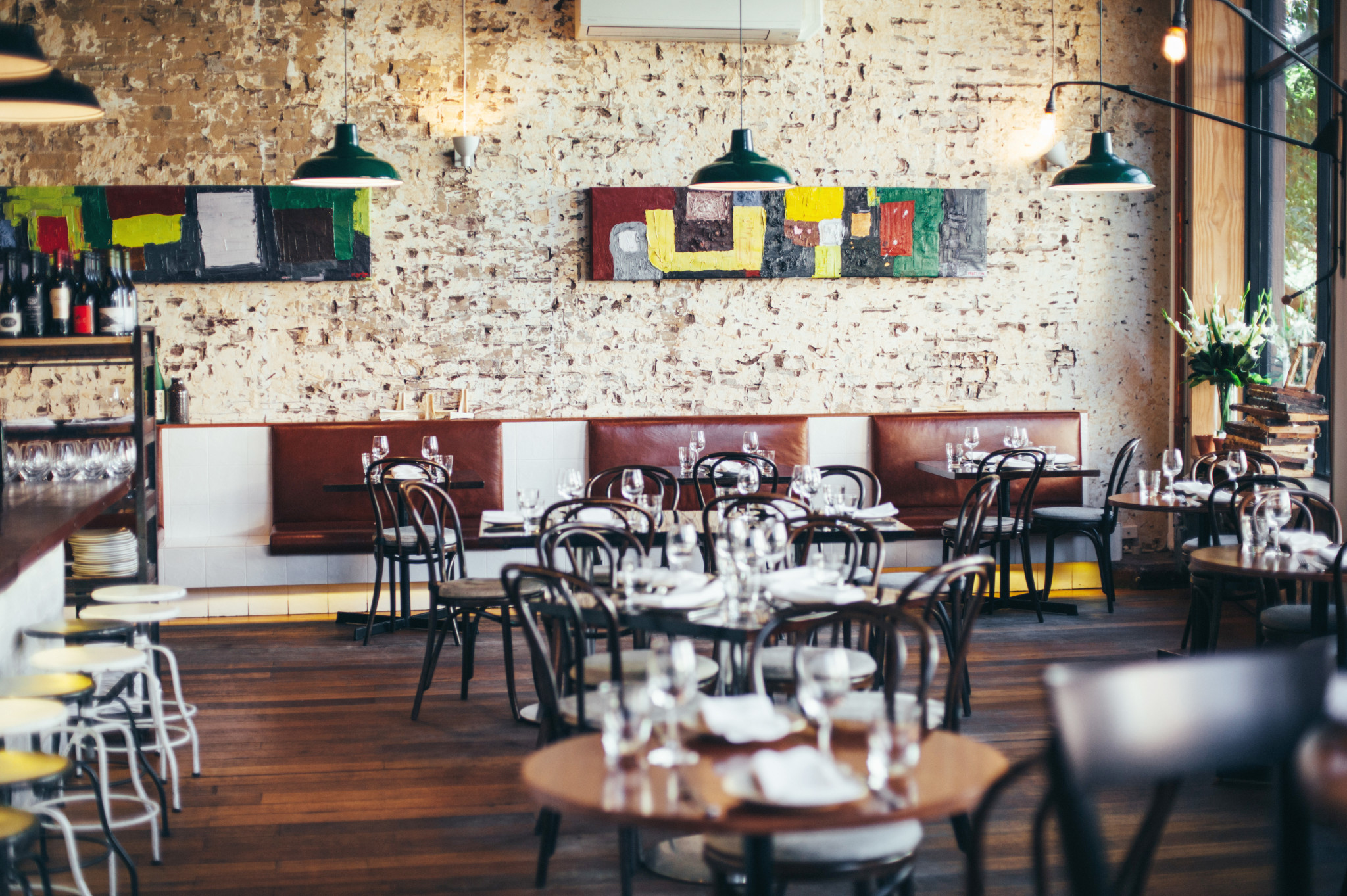 My favourite starter was the miso smoked salmon with lemon curd and fennel, perfectly smoky and light. The heirloom tomato and buffalo mozzarella salad was another stellar starter simply because I have not eaten such deliciously ripe organic tomatoes since my last visit to my parents' village in Greece.
On to the mains. Colin is the king of protein. The waitress suggested we order the signature dish of liquorice beef brisket with pickled vegetables. Let me start by saying I'm not a huge liquorice fan. I always passed on the chocolate coated liquorice bullets in the school playground. My anxiety levels were rising as the beef approached but when it arrived sighs and gasps could be heard around the dinner table. The beef was crammed with huge flavours, I would go as far to say it was the most flavoursome beef dish I have ever eaten at any restaurant. An absolute must try.
The braised lamb shoulder with fennel and mint was also fall apart tender and the whole roast chicken a huge step up from your mid week roast chook.
Snickers is my absolute favourite chocolate bar so I couldn't go past the Snickers plate on the dessert menu. With a few modifications a gluten free version was created for me and as expected it was a divine marriage of chocolate, caramel and nuts. The Mango Macadamia block is also delicious if you are in a fruitier kind of mood.
Overall, a big Irish thumbs up. You will be planning your next visit before you even leave.
Stand out dish
Liquorice beef brisket with pickled vegetables.
Gluten Free Friendly?
Protein is king here so you won't have a problem ordering and the chefs are more than happy to make gluten free modifications to dishes.
Ambience
Relaxed, bustling and friendly.
Website
4fourteen.com.au