Are my eyes deceiving me? Did I just read the words "Handmade Gluten Free Pasta" on a restaurant menu? I have been offered gluten free packet pasta plenty of times, but never delicate strands prepared by hand in house daily. I feel like all my gluten free Christmas's have come at once.
Gemelli is run by two young Italian twins from Griffith who learnt how to cook rustic  homemade Italian food from their Nona. This is a sleek high tech operation in a contemporary setting, but the food is whole heartedly authentic and traditional.
I was eagerly anticipating my handmade pasta given it had been 8 long years since I ate pasta prepared by hand. When my gluten free fettuccine with oxtail and pork ragu arrived even my gluten enabled dining companions were salivating. The pasta was melt in the mouth delicious and the slow cooked sauce perfectly coated every strand.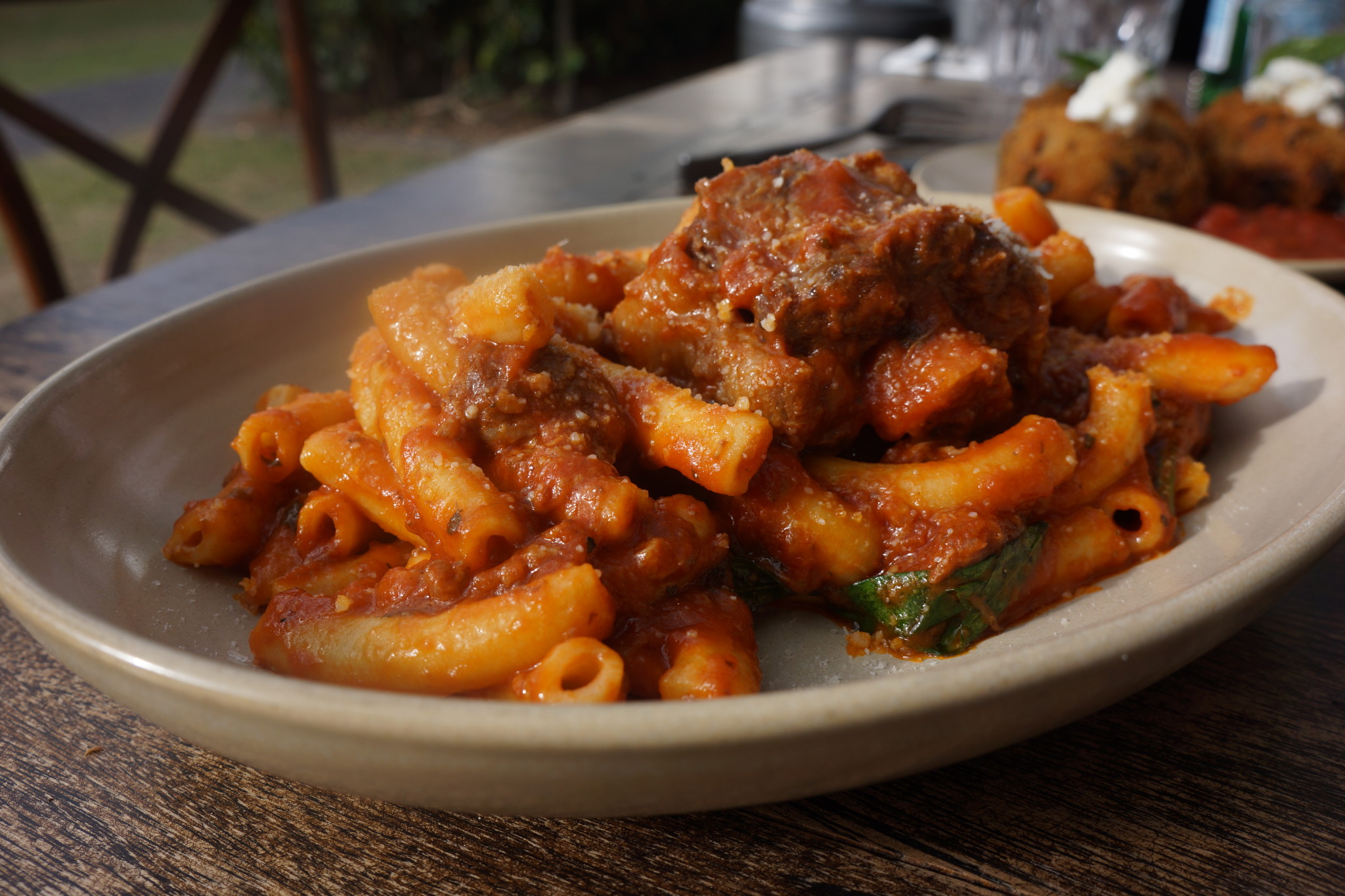 My favourite insalata was the cabbage, pea, mint and reggiano salad, crammed with a rainbow of varied flavours and textures. The simple caprese was also of the highest quality brimming with the ripest red tomatoes and bright green basil.
The menu is vast and caters well to everyone. Families, professionals, locals and hipsters are all here for the same thing – incredibly tasty homemade Italian food, and Gemelli absolutely delivers.
Stand out dish
Gluten free pasta with slow cooked oxtail and pork ragu.
Gluten Free Friendly    
GF items are clearly marked on the menu so ordering is a breeze. Handmade gluten free pasta is available and I have just been advised gluten free pizzas are being stretched by hand too now (gluten free pizza was not on offer during my last visit but I'm sure it will be exceptional).
Ambience
Family friendly, warm, welcoming.
Website
www.gemelliitalian.com.au