When travelling I often miss the comfort and familiarity of traditionally prepared authentic Greek food. Nothing quite nourishes my body and soul like an authentic Greek salad of juicy vine ripened tomatoes, cucumber and feta drizzled with olive oil. This is why every visit to Broadbeach is marked with a dinner at Hellenika. It's like dropping by my favourite aunty's house for a traditional Greek meal, but with a modern twist.
Exposed bricks and large timber tables create a warm and inviting space. The atmosphere is lively and bustling, just like an Athenian taverna.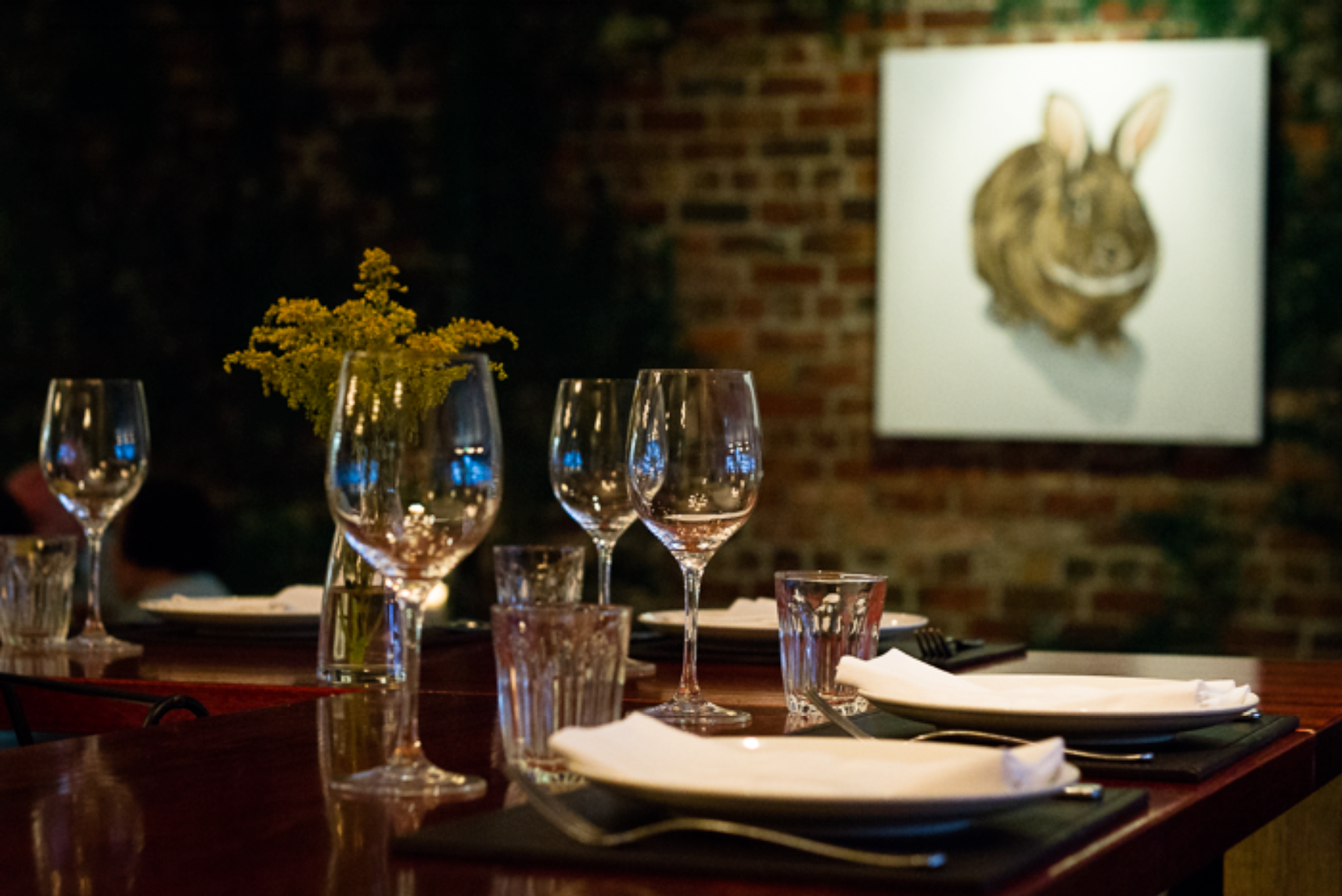 Gluten free options are plentiful, this is the case in most Greek restaurants. Simply prepared meats and seafood are accompanied by rustic side dishes such as the fresh lanai (cabbage) salad and wholesome fasolakia (warm braised green beans).
The signature 5 hour slow roasted junee lamb shoulder is as gloriously juicy and tender as my mum's. You are advised to preorder when booking to ensure you don't miss out on the star attraction of the night. In saying that I'm equally as impressed by the salty pork belly with leeks from the mezedes (starters). We always order two of these to avoid forks battling for the last crispy bit of pork crackling.
The traditional Greek desserts of loukoumades, baklava and galaktobouriko are all on offer (unfortunately not gluten free), but the kitchen are more than happy to prepare a fresh seasonal fruit plate or gluten free ice cream bowl for you.
The best Greek restaurant on the sunny Gold Coast. You will be so impressed I guarantee you will be planning your visit to Simon Gloftis' second restaurant The Fish House before you even walk out the door.
Stand out dish
Slow cooked lamb shoulder and crispy pork belly.
Gluten Free Friendly    
Fantastic selection in both the mezedes and large plate sections, gluten free desserts however are limited.
Ambience
Stylish,lively, rustic.
Website
www.hellenika.com.au