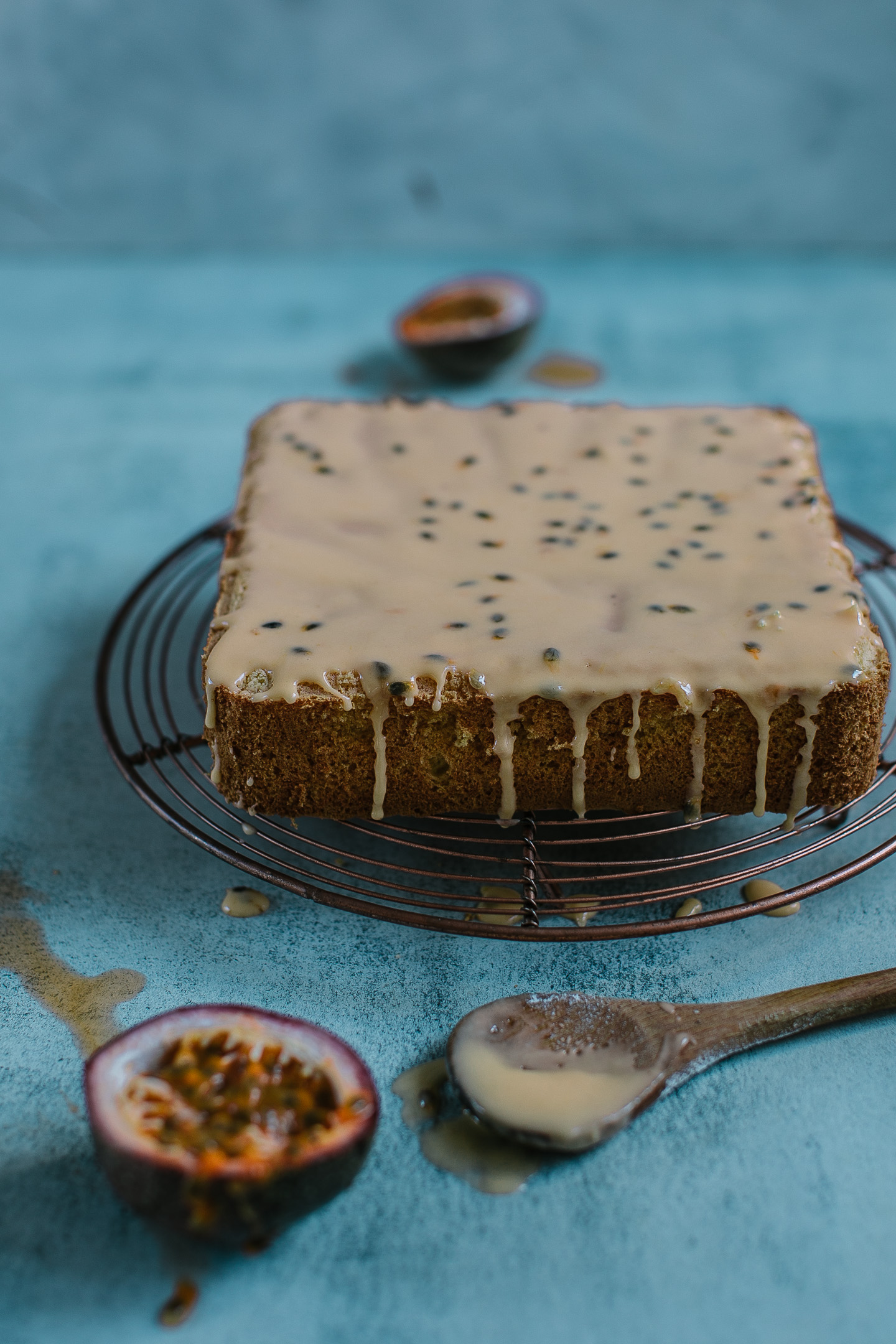 Super fluffy, light as a cloud and very easy to make. This gluten and dairy free passionfruit sponge cake tastes just like the regular version, perhaps even fluffier and softer! The zesty passionfruit icing is all you need, but if you wish to add a middle layer of whipped cream feel free, just slice the sponge in half once the cake has completely cooled. Enjoy.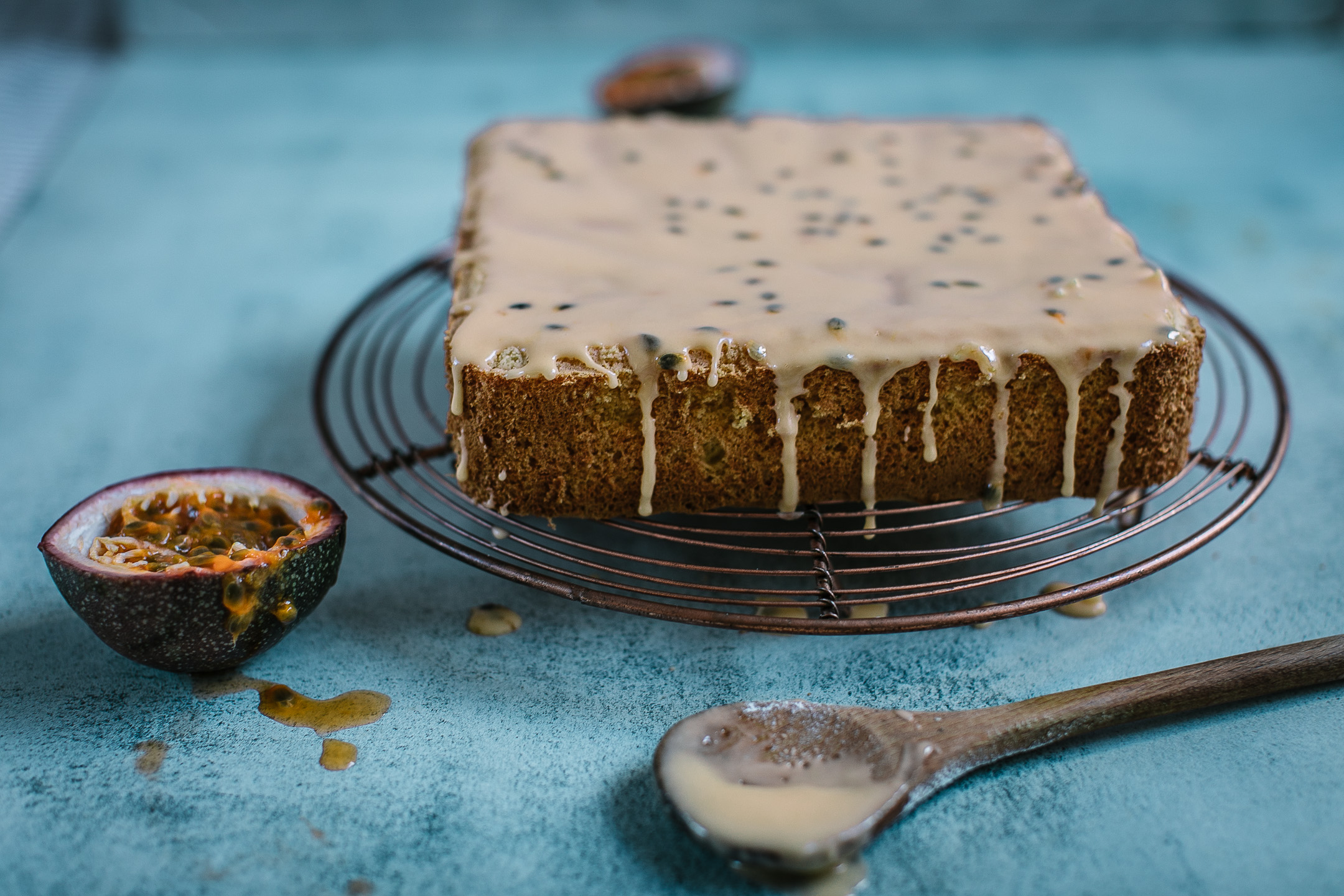 GLUTEN AND DAIRY FREE PASSIONFRUIT SPONGE CAKE RECIPE
Prep time:
Cook time:
Total time:
Ingredients
5 room temp eggs, yolks and whites separated
⅔ cup caster sugar
100ml light olive oil
150g gf self raising flour, sifted
1 tsp baking powder


Passionfruit Icing
1¼ cups pure icing sugar, sifted
pulp of 1- 2 passionfruit
optional - tsp of lemon juice
Instructions
Preheat a fan forced oven to 160C. Line the base of a 20cm square or round cake tin with baking paper. Do not grease the sides (helps airy batter climb the walls of tin).
In a mixer whip egg whites for 3-4 minutes until stiff peaks form. Slowly pour in half the caster sugar with mixer running and whip until glossy.
Add egg yolks and remaining sugar to a new bowl. Whisk for 3 minutes until pale and creamy. Add oil and whisk again. Add the flour and baking powder and mix until just combined.
Gently fold the glossy egg white mixture into the egg yolk mixture a third at a time. Pour batter into the cake tin and bake for 25 min or until a skewer comes out clean.
Remove cake from the oven and run a knife around the edge of the cake tin to release the sides. After a few minutes transfer the warm cake wire rack to cool completely.
To make the icing mix sugar with passionfruit pulp to form a paste. If you need to thin out the icing add a squeeze of lemon juice. Immediately pour over cake to set.