Simple and quick to prepare, these honey balsamic dutch carrots are a delicious sweet accompaniment at dinner time. Beautifully glazed and sticky on the outside and soft and tender on the inside, they tend to steal the show when they hit the table. The addition of crushed hazelnuts adds an interesting textural element and elevates these humble carrots to another level.
Lay the carrots flat on the chopping table when peeling to make them easier to handle as dutch carrots are small and fiddly. Ensure you leave a short stub of leafy greens intact for a beautiful rustic presentation. After all we eat with our eyes first.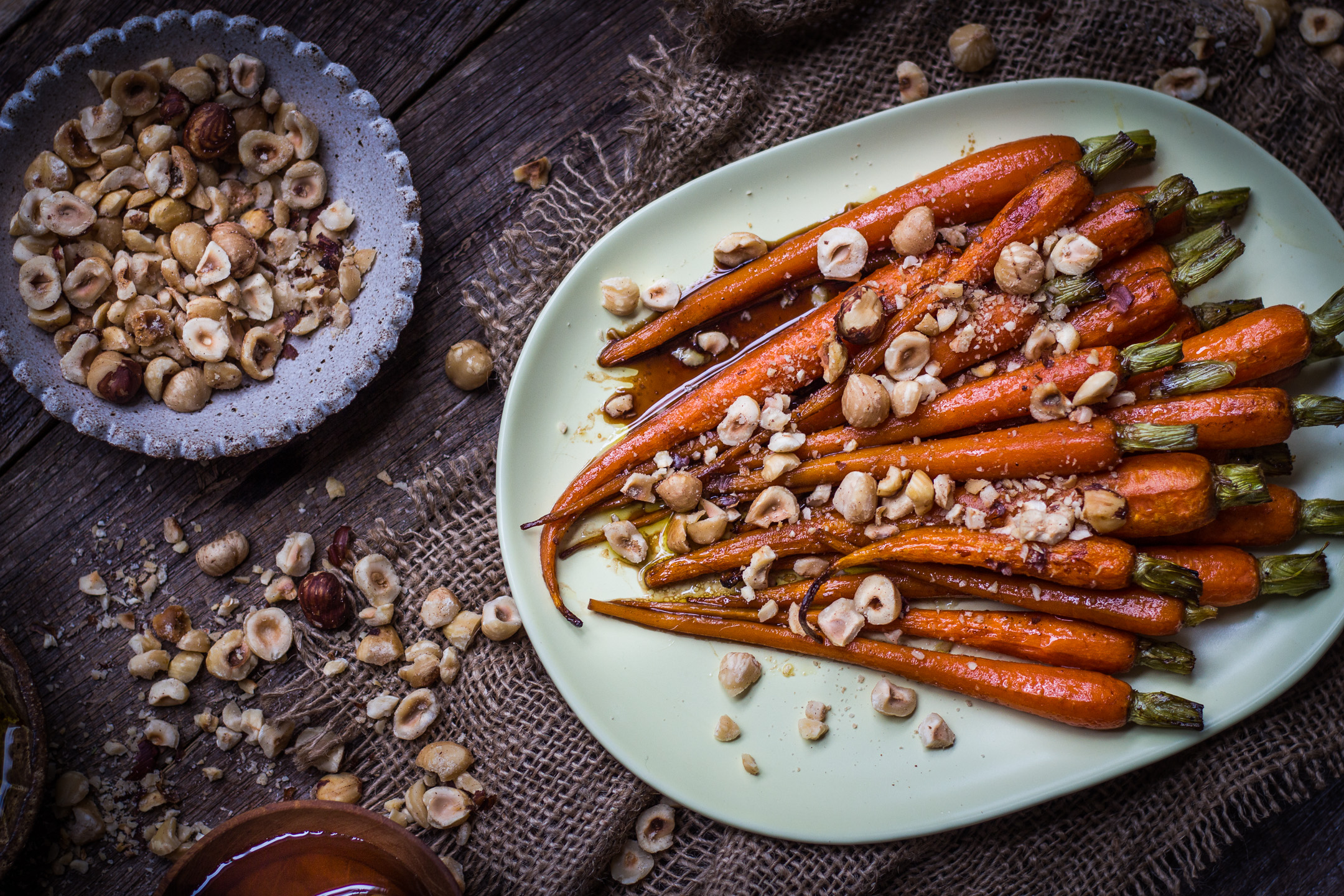 HONEY BALSAMIC GLAZED CARROTS WITH CRUSHED HAZELNUTS
Ingredients
500g dutch carrots, peeled and trimmed
2 tbs extra virgin olive oil
2 tbs aged balsamic vinegar
1 tbs raw honey
1 tsp sea salt flakes
Pinch of cracked pepper
⅓ cup crushed hazelnuts
Instructions
Preheat oven to 200C (fan forced).
Place the carrots in a lined baking tray with oil, balsamic vinegar, honey, salt and cracked pepper and toss to combine.
Roast for 30 minutes, tossing halfway for even browning. Garnish with hazelnuts and serve.
SaveSave