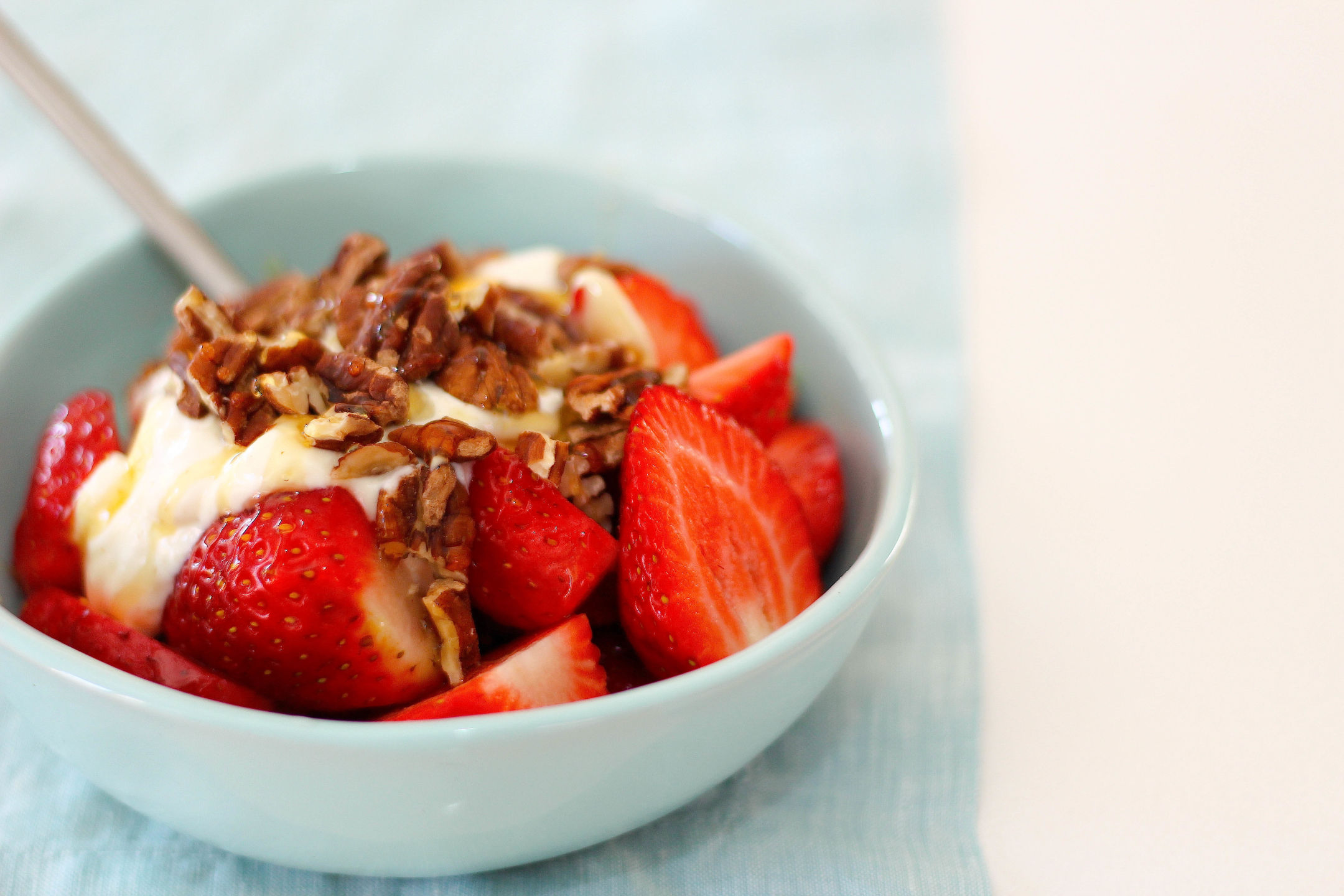 This is a refreshingly light breakfast, great for those eating lean and clean. It's super easy and quick to prepare on a busy mid week morning. Activated nuts are nuts that have been soaked in water and salt and then dehydrated at a low temperature to deliver superior nutritional value and a crunchier texture. Activating breaks down enzyme inhibitors so the nut becomes easier to digest. You can activate nuts yourself at home or buy them already activated from your local health food or specialty store. Once you start nibbling on these it's hard to go back to a raw nut; the crunch texture and flavour are so superior.
Have fun with different toppings. Pecans can be replaced with walnuts, pistachios and almonds or you may like to add coconut flakes. Adjust sweetness levels with honey.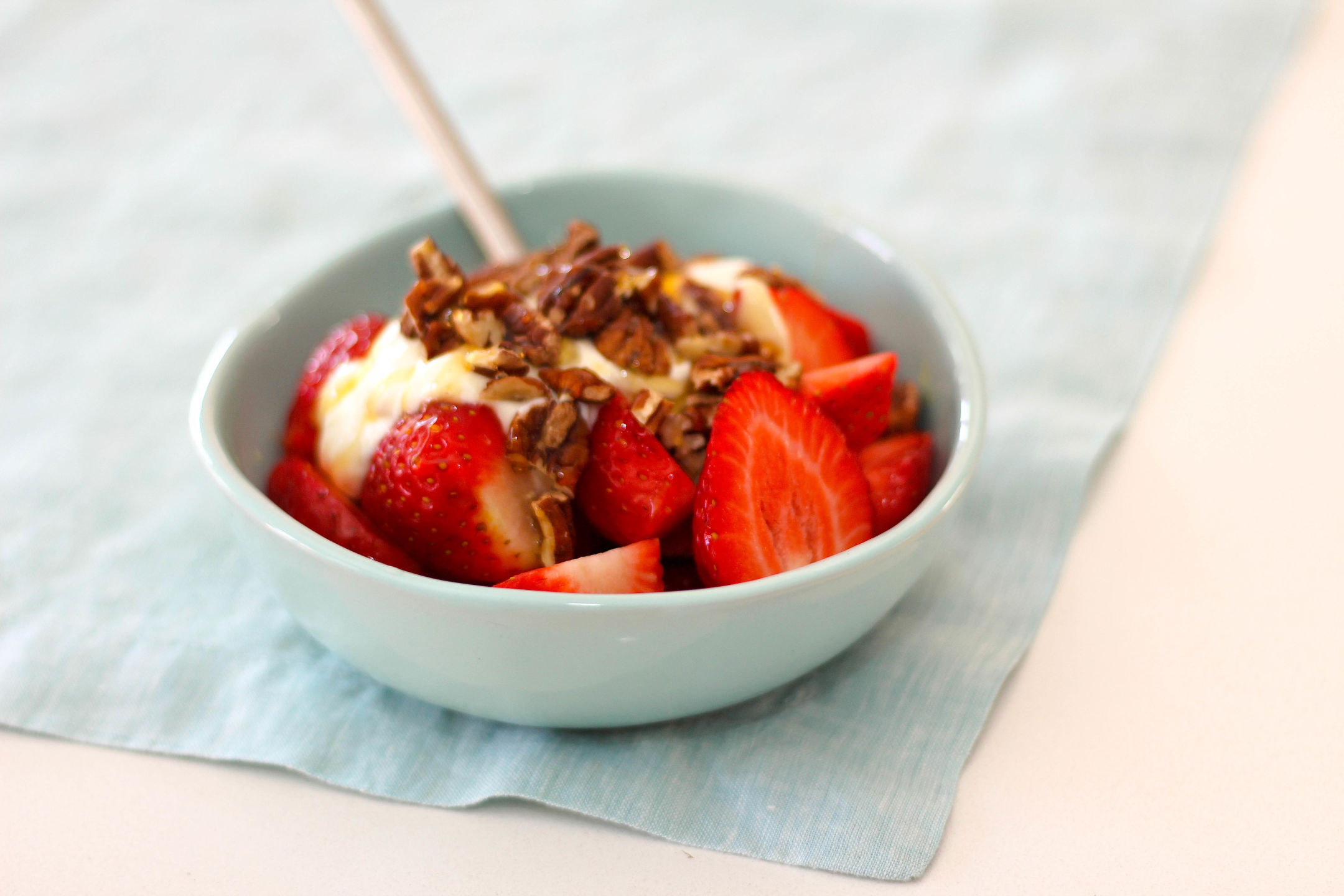 Organic strawberries with cinnamon spiked Greek yoghurt, raw honey, coconut and activated pecans
Ingredients
250g punnet of organic strawberries
200g natural Greek style yoghurt
1 tsp raw honey
pinch of cinnamon
1 tbs activated pecans, roughly chopped
1 tbs coconut flakes
Instructions
Wash strawberries, pat dry and slice in half. Place in a serving bowl.
Combine yoghurt, honey and cinnamon in a bowl. Stir to combine.
Top strawberries with yoghurt and sprinkle pecans and coconut flakes on top.
Drizzle honey for extra sweetness.