Mint is such a polarising flavour. You either really really love it or really really hate it. I sit firmly in the love camp, especially when chocolate is involved!
Mint slice was my favourite biscuit growing up. When I switched to a gluten free diet my favourite bikkie unfortunately moved to the 'banned list' so I developed a quick and easy raw version to satisfy my choc mint cravings. This recipe is free of gluten, refined sugar and dairy so it is super clean and tasty and perfect for anyone on a paleo or vegan diet.
I use a silicone mini muffin mould when making raw bites so that I can easily pop them out without breaking them. If you don't have a mini muffin tray you can easily convert this recipe into a rectangular mint slice by pressing each layer into a square tin and pouring over the chocolate to form a top coat. Once the chocolate has set in the fridge simply slice and serve.
Keep your bites stored in the fridge because like all raw desserts they are best eaten chilled and tend to melt in warm weather. Welcome to my version of choc mint heaven!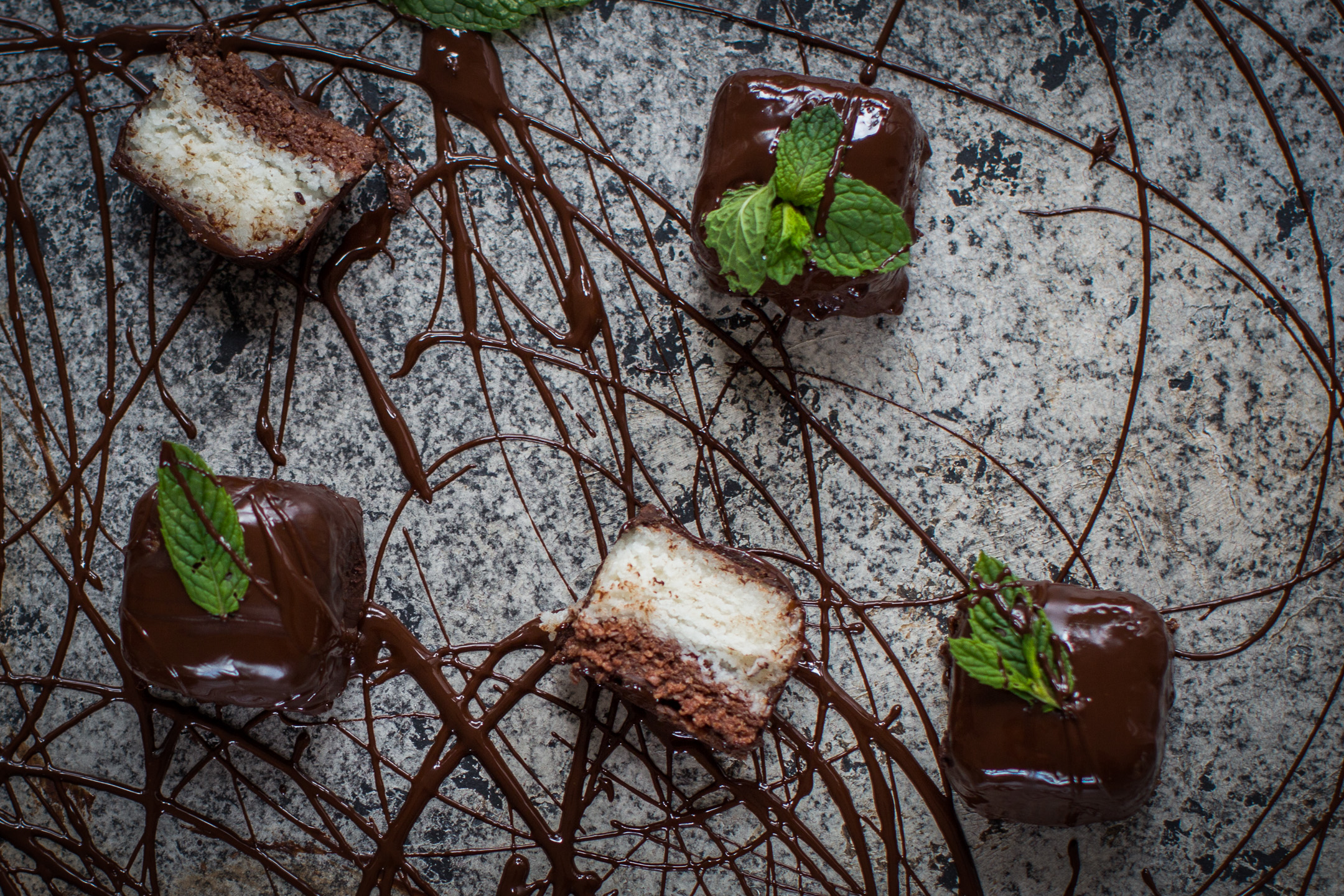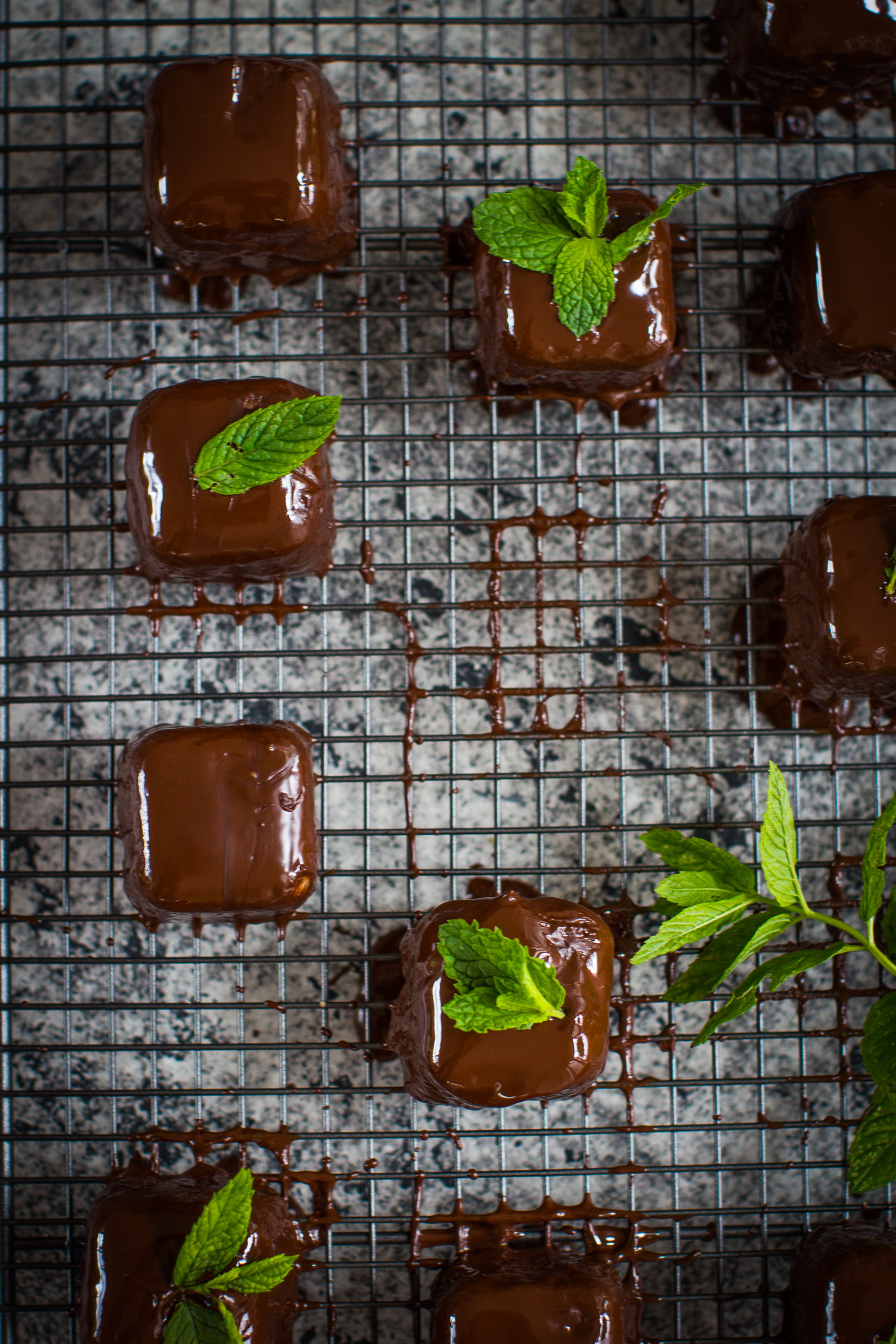 Raw Mint Slice Bites
Ingredients
Peppermint Layer
1½ cups desiccated coconut
½ cup coconut oil
2 tbs rice malt syrup
1 tsp peppermint oil



Chocolate Layer
1 cup almond meal
¼ cup raw cacao powder
¼ cup desiccated coconut
½ tsp sea salt flakes
2 tbs rice malt syrup



Raw Chocolate, melted (or your preferred chocolate)
Instructions
For the peppermint layer, place all ingredients in a food processor to combine or Thermomix 10 sec/speed 4. Half fill base 12 x small round silicone moulds with peppermint cream. Refrigerate for 15 minutes.
For the chocolate layer, place all ingredients in a food processor to combine or Thermomix 10 sec/speed 4. Fill the rest of the moulds with chocolate base.Refrigerate 1 hr.
Dip bites in melted chocolate and refrigerate to set.