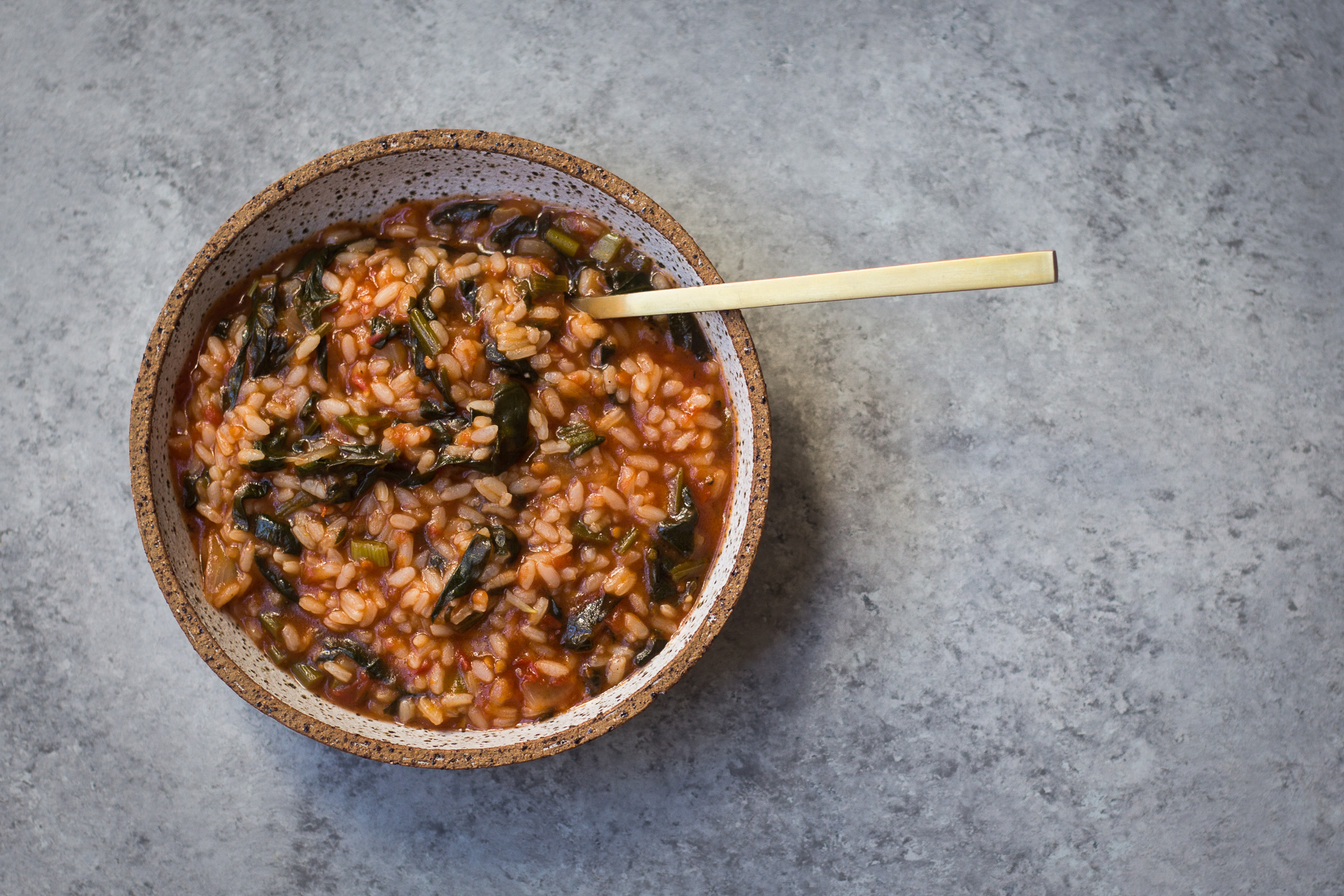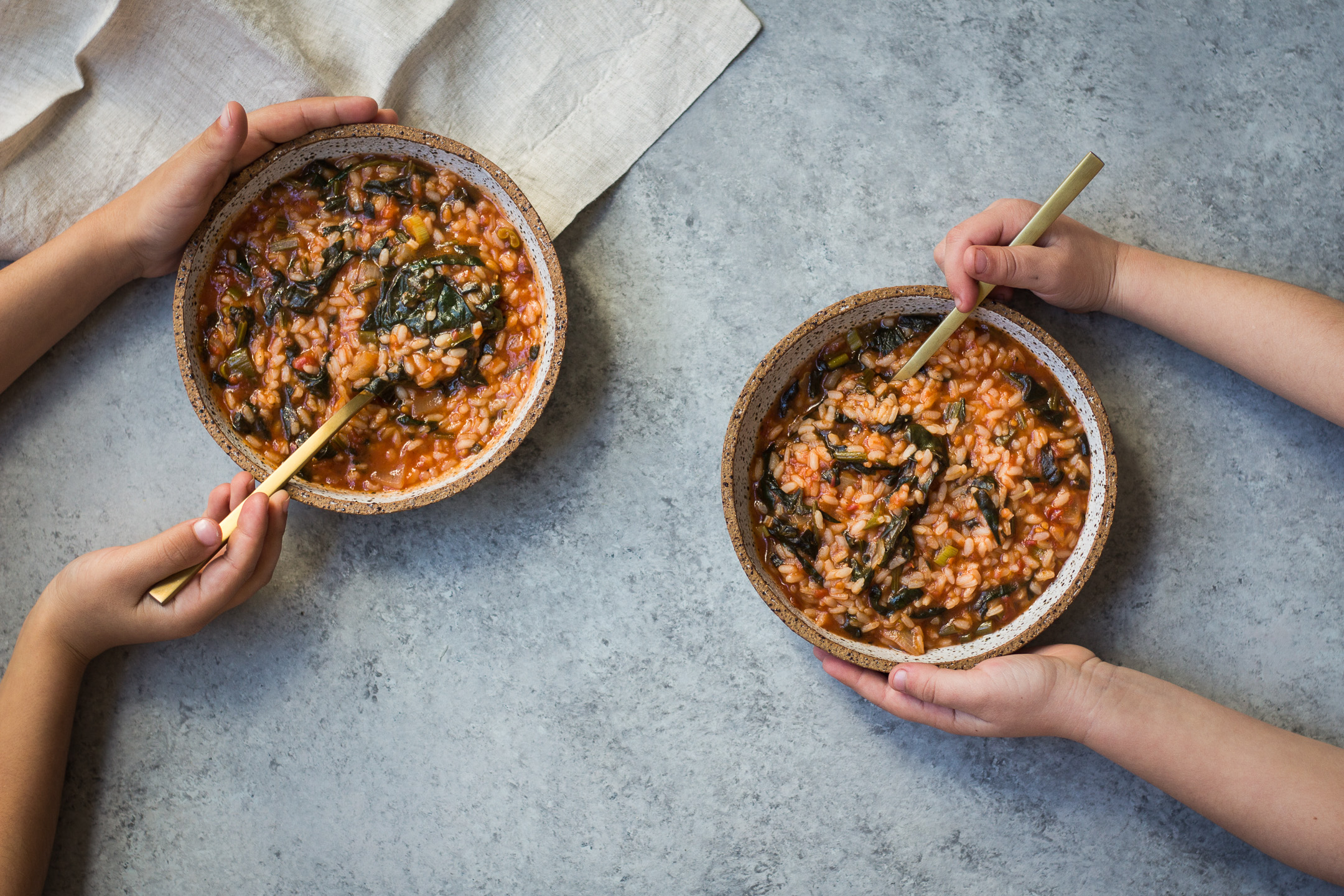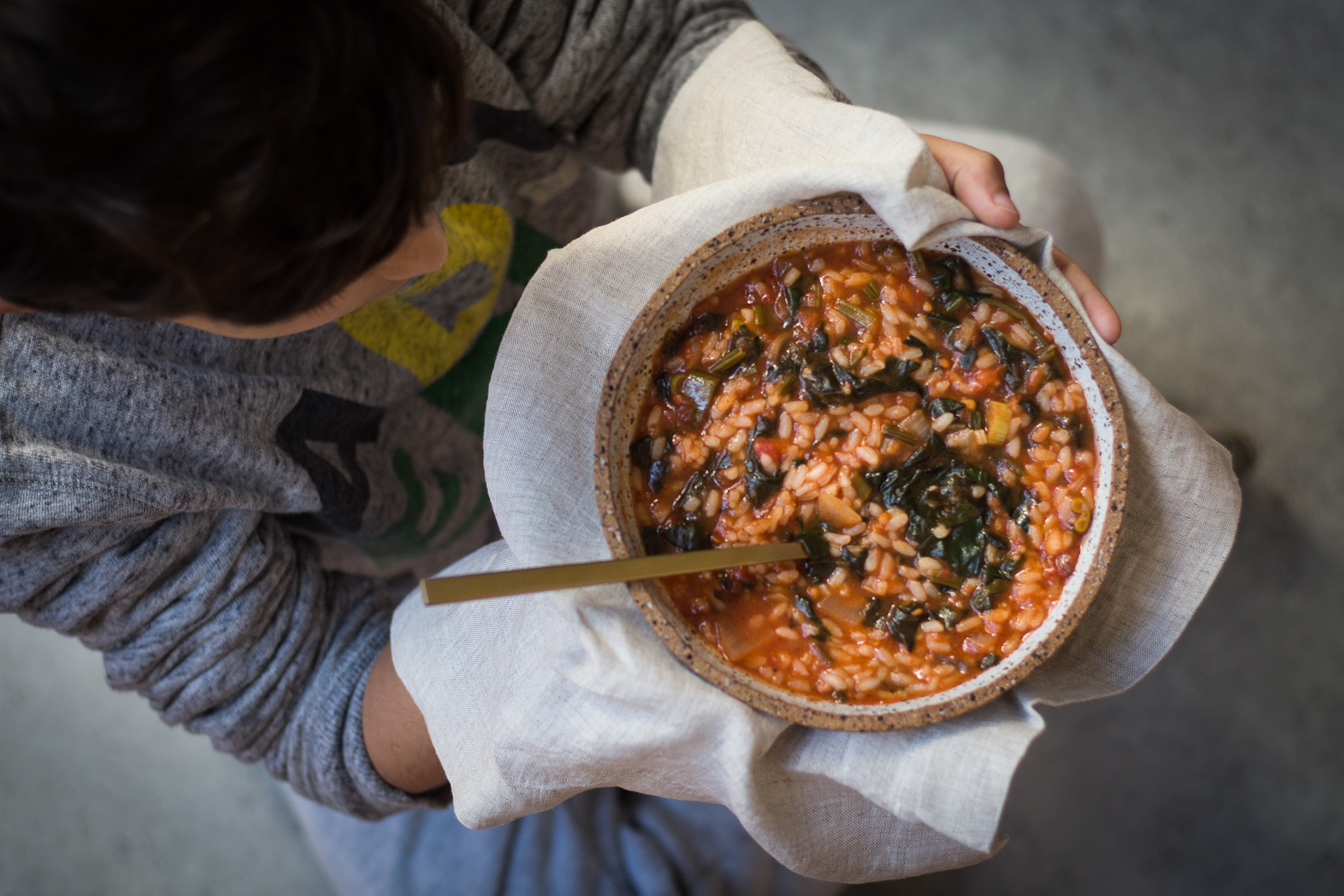 Spanakorizo is a traditional Greek spinach and rice pilaf –  spanaki is spinach and rizi is rice. I have fond memories of gobbling up nourishing spanakorizo as a kid, the spoon was often larger than my hungry little mouth. Very simple to prepare yet so nutrient dense with all those antioxidant rich leafy greens. Served as is for a beautiful vegan meal, or add crumbled Greek feta, a dollop of yoghurt or a poached egg for a lovely brunch.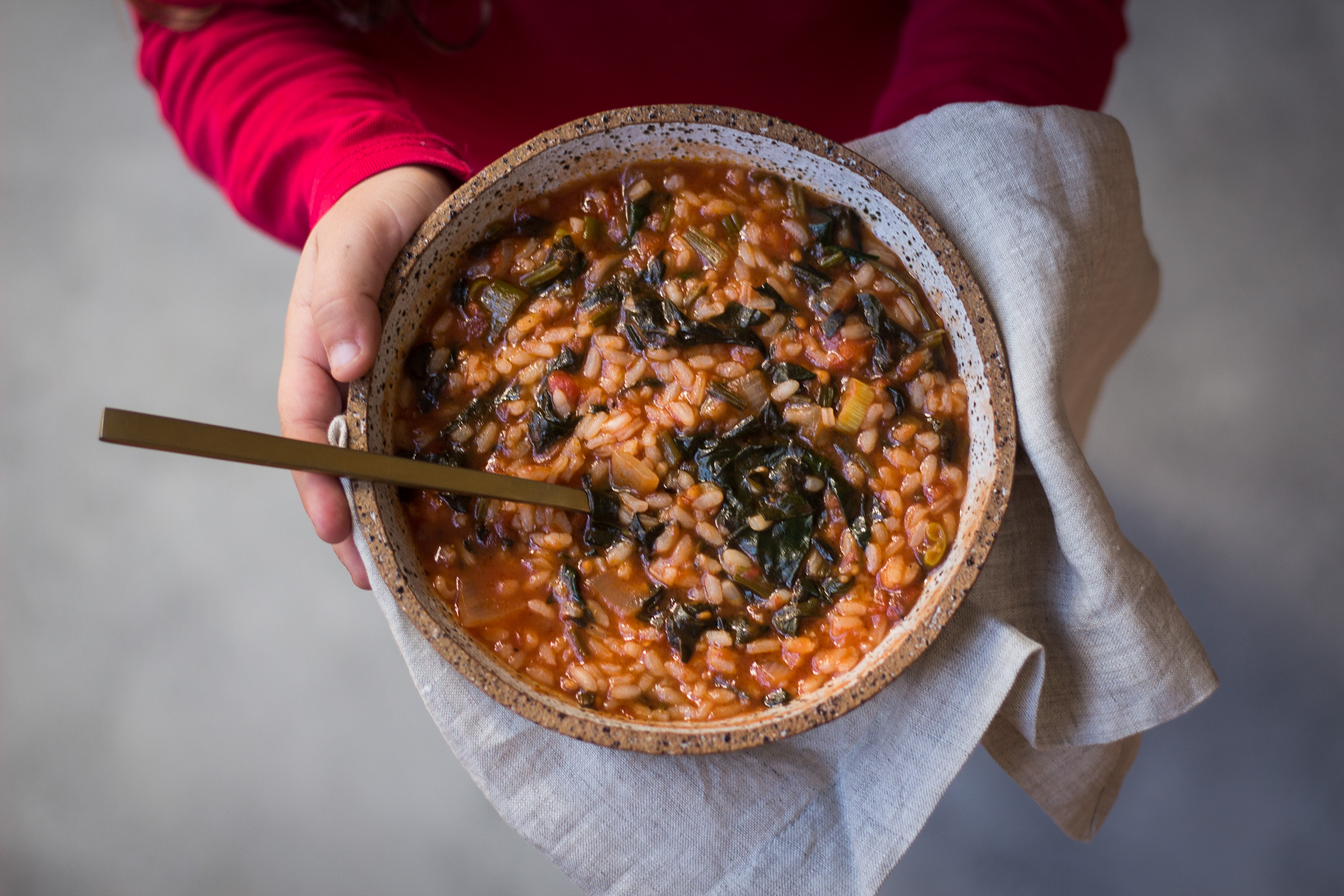 Spanakorizo (Greek Spinach & Rice Pilaf)
Ingredients
¼ cup extra virgin olive oil
1 small brown onion, chopped
1 garlic clove, finely diced
1 large bunch english spinach, chopped
3 spring onion stalks, sliced
½ tin (200g) chopped tomatoe
½ cup medium grain rice
500ml (2 cups) water
sea salt flakes and cracked pepper
lemon wedges to serve
Instructions
Add oil and onion to a large saucepan over medium heat. Sauté onion for 3 minutes to soften. Add garlic, spinach, spring onion, tomato, salt and pepper and cook for another 2 minutes.
Add rice and water and simmer covered over low heat for 20 minutes or until the rice is al dente. Check pilaf occasionally and add more water if required. Serve with lemon wedges.
SaveSave