It's difficult to impress a group of Greeks dining at a modern Greek restaurant. We are very harsh critics but we were more than impressed by our visit to The Apollo. The elegantly raw concrete interior and simple furnishings are not commonly seen at Greek tavernas but this place is not your standard Greek eating house. The Apollo is one of Sydney's best Greek restaurants.
The food was rich and flavoursome and the inventive presentation of dishes was the best I have seen in a very long time, particularly the warm pita bread presented in cute carton pizza boxes alongside glass taramosalata jars.
My favourite starter was the pan fried saganaki cheese drizzled with warm thyme infused honey. This sweet salty appetiser set a great precedent for what was to come.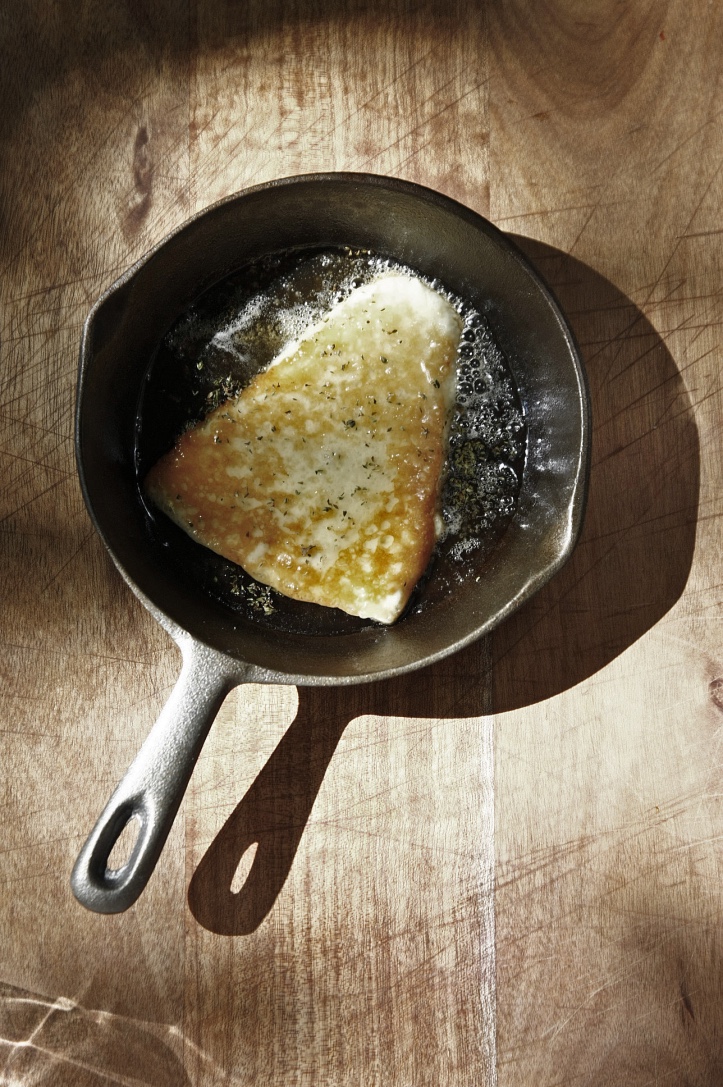 The oven baked lamb shoulder with lemon and Greek yoghurt was juicy and tender. My gluten enabled dining companions advised that the kritharaki pasta with braised oxtail, tomato and skordalia was better than any version sampled in a Greek mum's kitchen. The Greek salad was also fresh and truly authentic (not a single soggy lettuce shred in site, this is the real deal) and all the vegetable produce was of the absolute highest quality.
The best way to sample the menu is for the whole table to order the Full Greek at$55/head. All the stars are featured here and you can always add additional dishes if you wish like the perfectly chargrilled octopus with fennel and olive.
The Apollo is a place you will go back to again and again. Just like a visit to your Greek friend's house for a Sunday BBQ, you will not leave hungry.
Stand out dish
Oven baked lamb shoulder with lemon and oregano, as expected.
Gluten Free Friendly?    
There are many gluten free proteins to choose from which can be accompanied with fresh seasonal salads and a side of roast chat potatoes. Even the fried calamari is dusted in tapioca flour.
Ambience
Relaxed and friendly but can get loud.
Website
www.theapollo.com