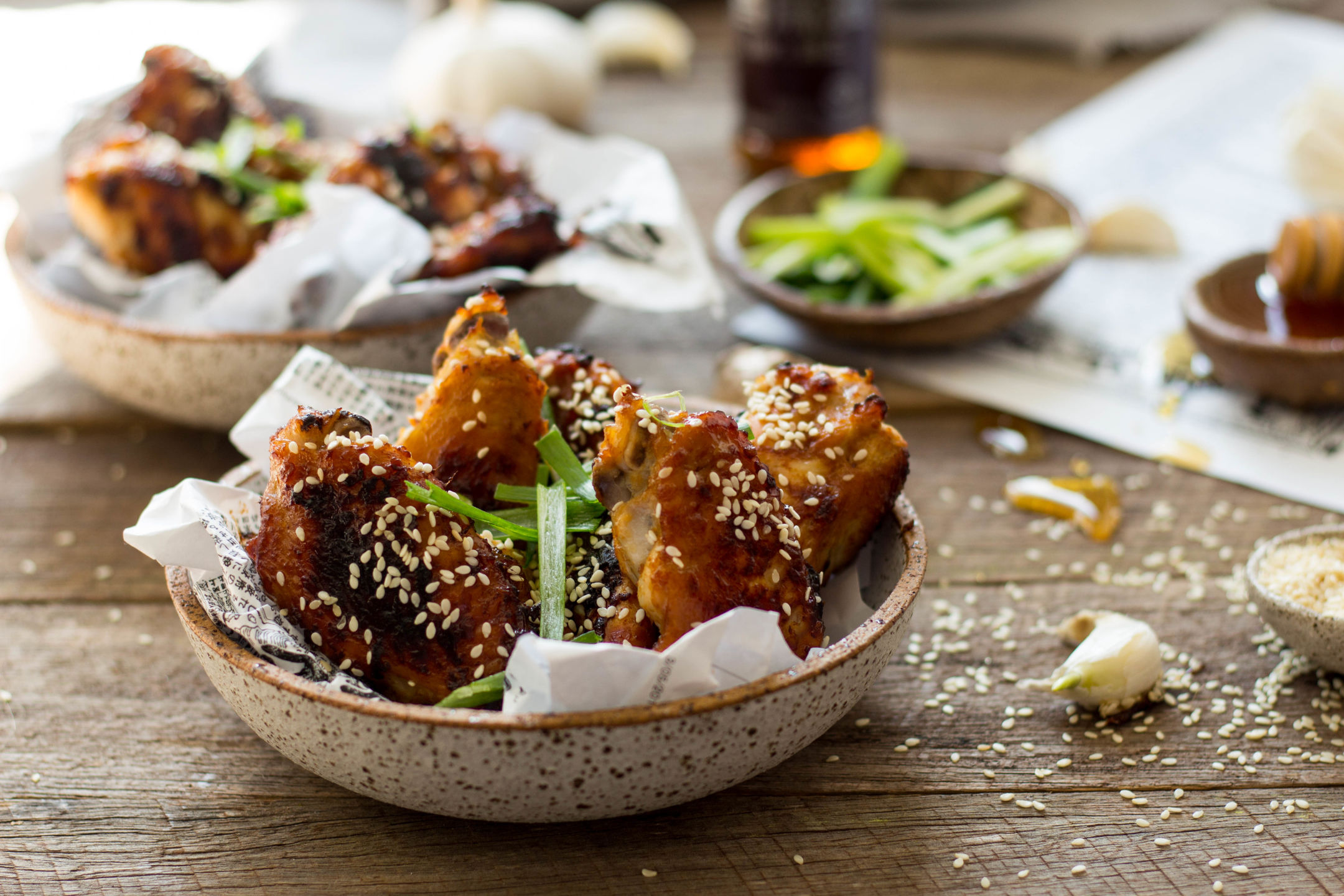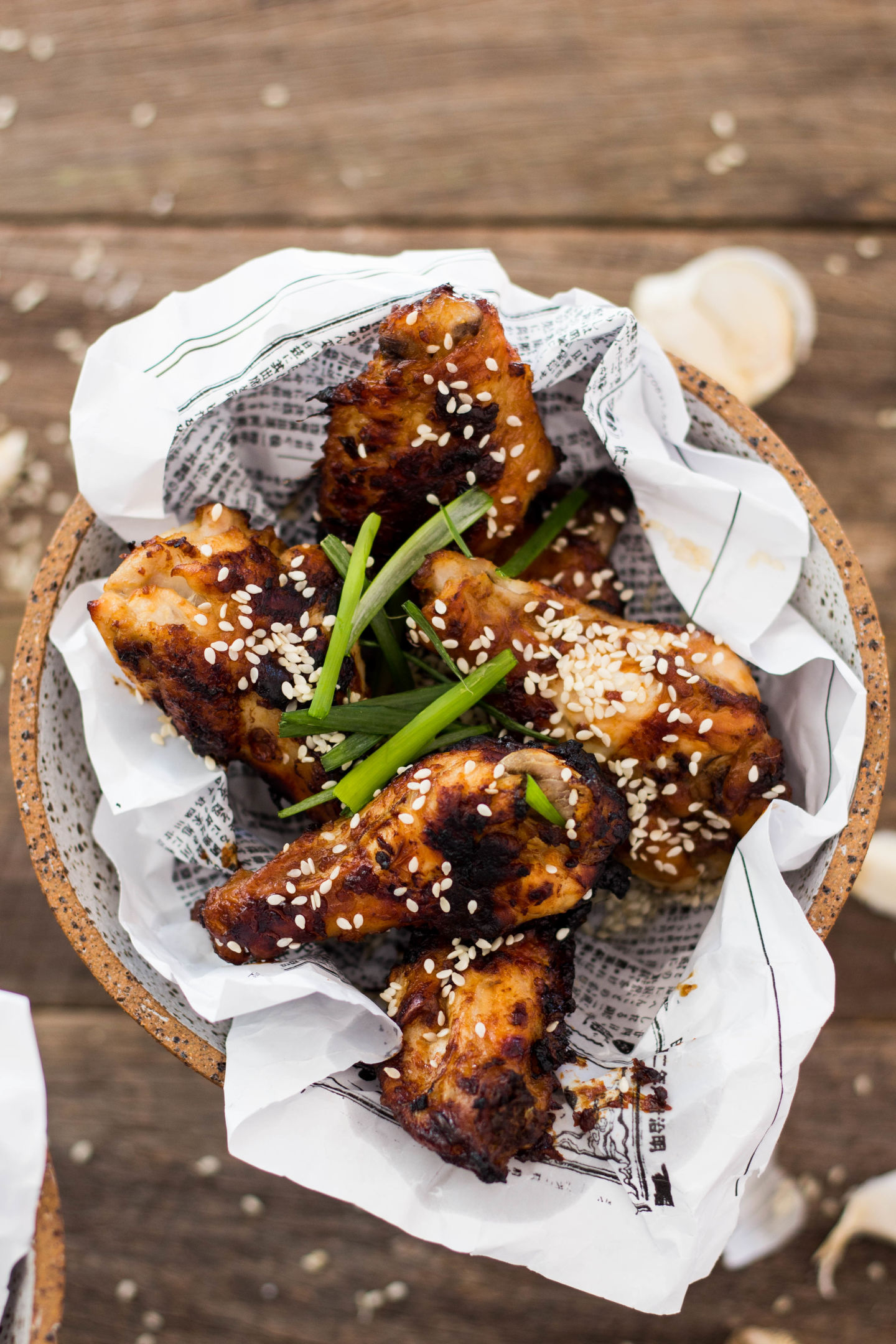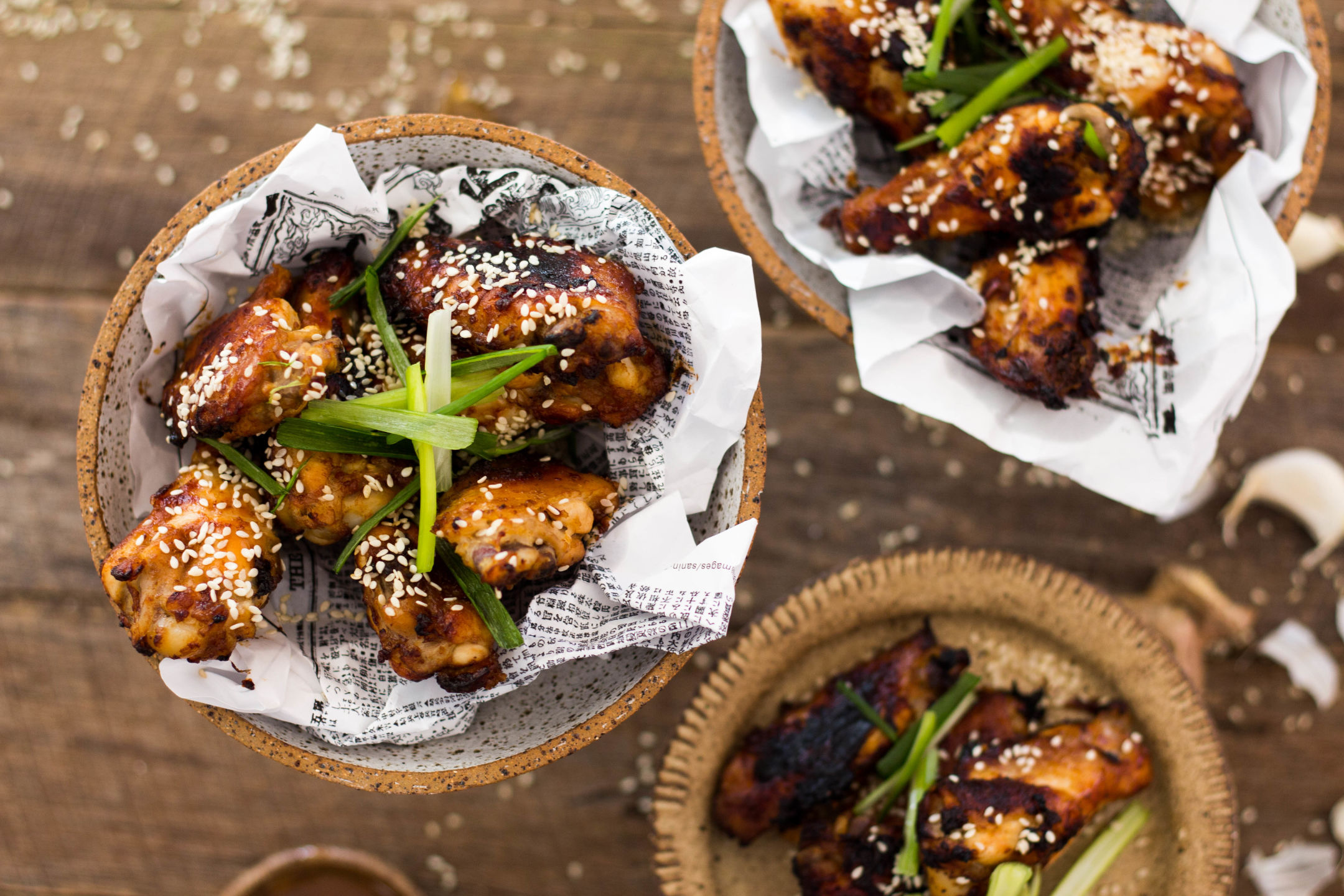 The beautiful umami notes in miso combined with honey creates the most glorious sweet, salty marinade in these sticky baked chicken wings. I chose white miso for the marinade as it yields a slightly sweeter mellow flavour compared to the darker varieties but if you have a soy allergy you could swap it out for  chickpea miso. Simple and quick to prepare, you could even marinate the wings the night prior and throw them in the oven after work when your stomach is screaming MI-SO hungry!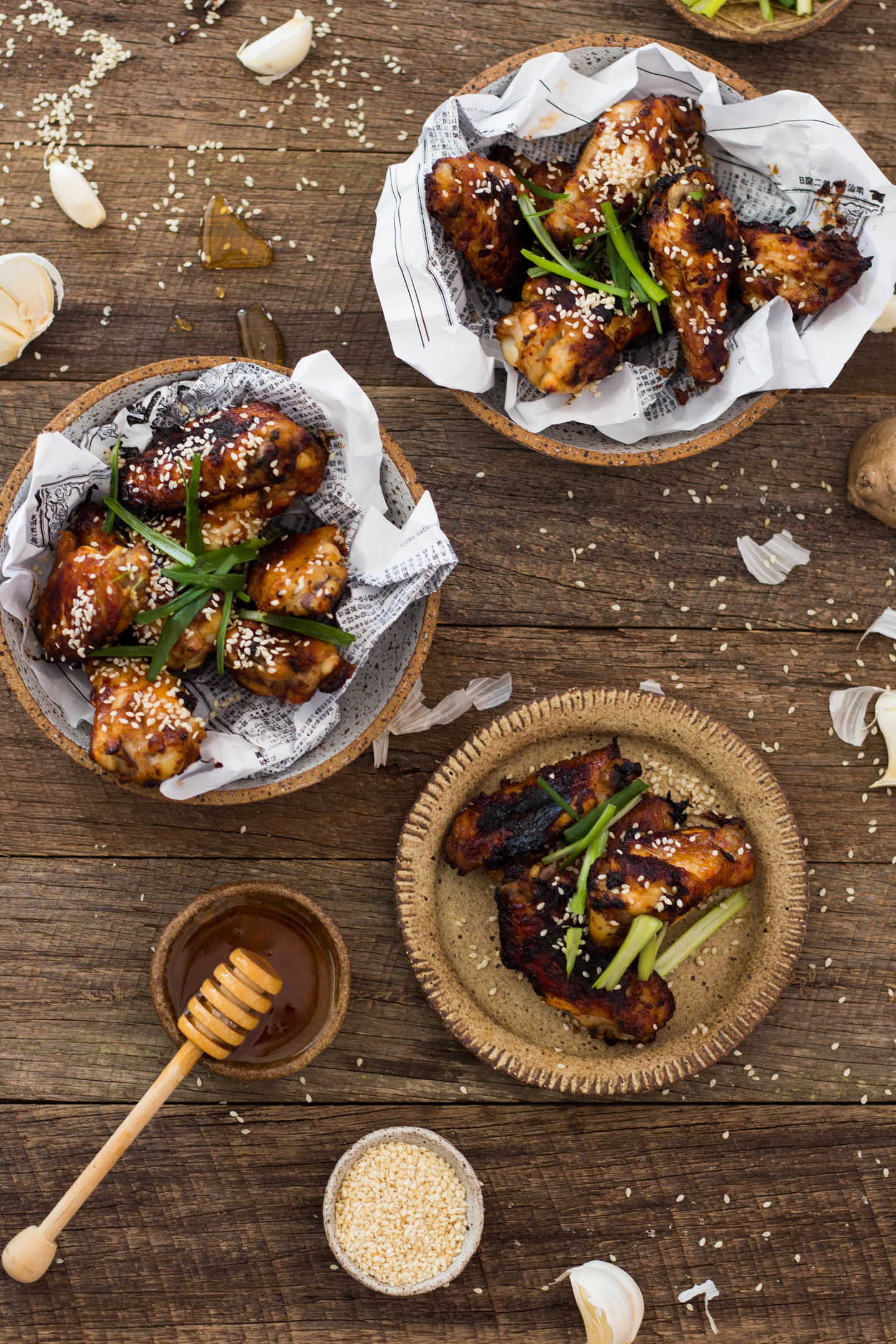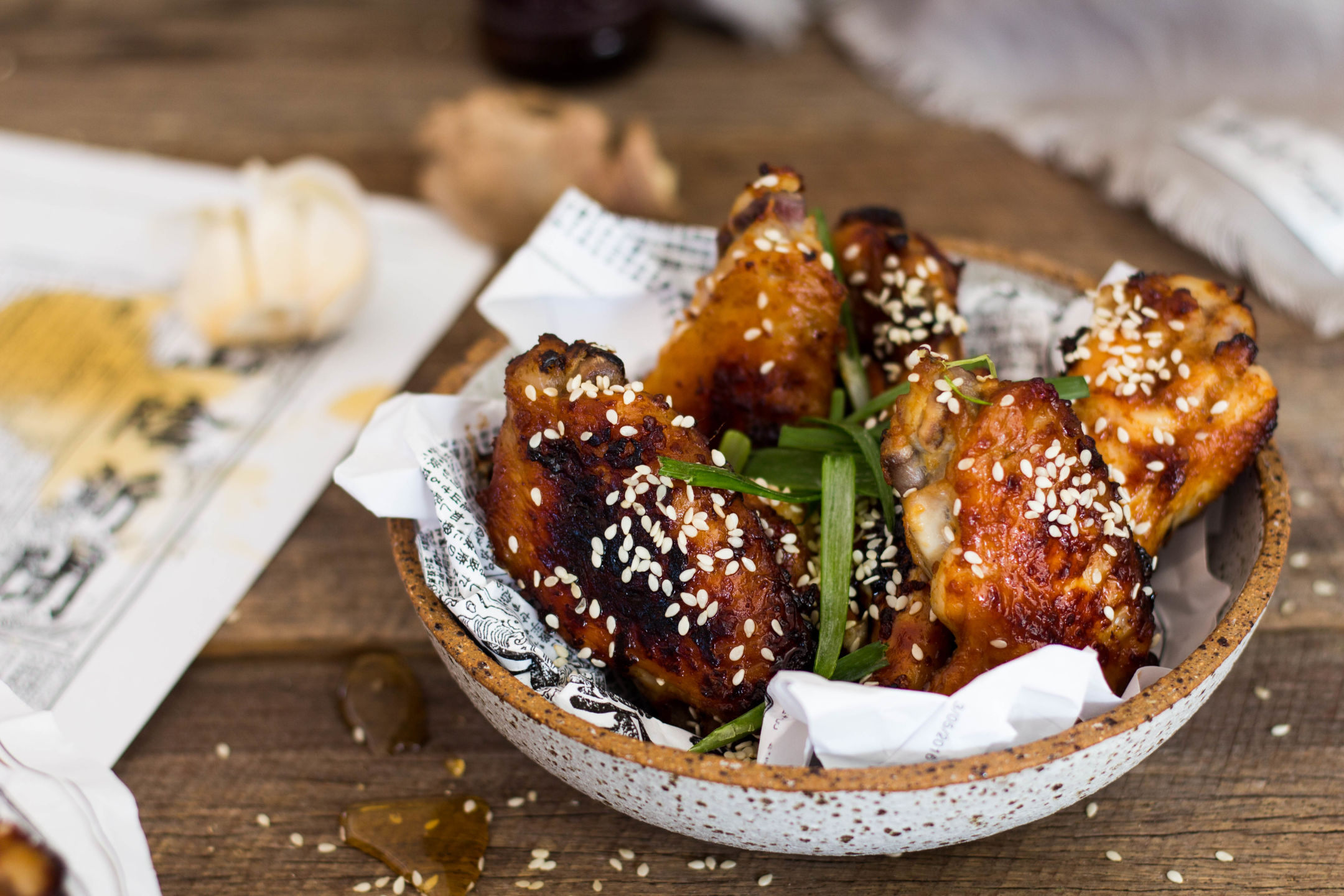 Baked Miso Chicken Wings Gluten Free
Ingredients
1 kg chicken wings
Marinade
2 tbs white miso paste
2 tbs rice wine vinegar
1 tbs honey
1 tsp sesame oil
2 cloves garlic, crushed
Small knob of ginger, grated


To Serve
2 tbs sliced shallots
1 tbs sesame seeds
Instructions
Preheat a fan forced oven to 200C.
Combine chicken and all marinade ingredients in a bowl. Coat wings in the marinade and sit for 30 minutes or overnight.
Line a flat oven tray with baking paper and spread chicken wings on the tray. Bake for 40-45 minutes, turning and basting halfway to ensure wings brown evenly.
Serve with scattered sesame seeds and shallots.