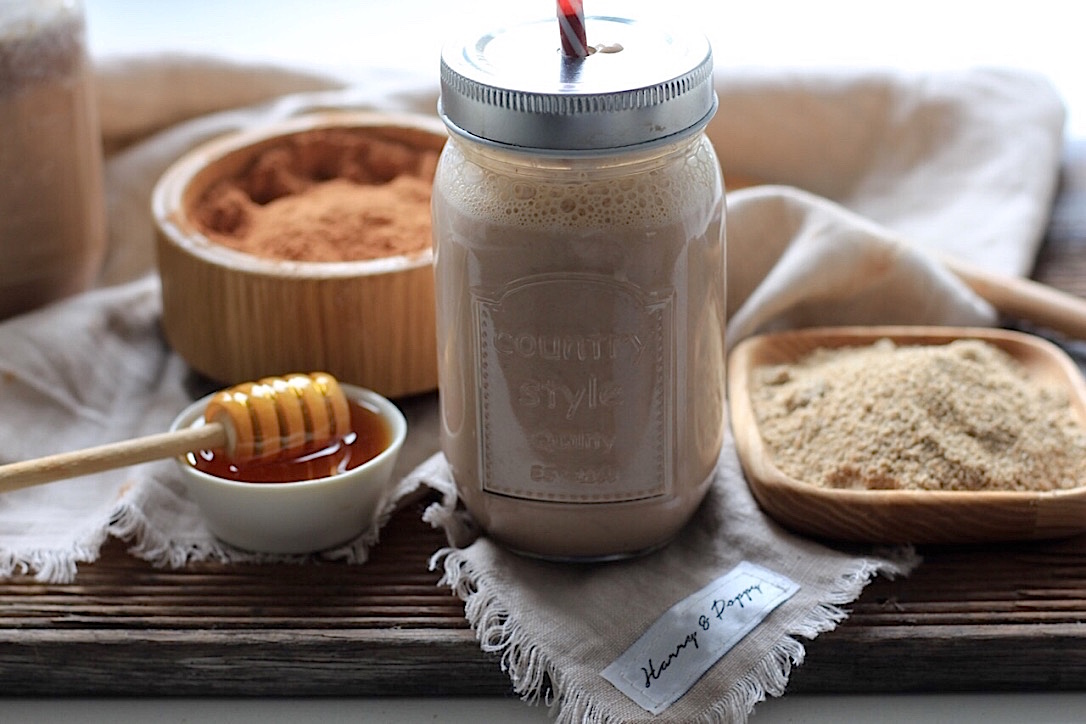 This protein packed smoothie is a great way to get a chocolate fix without all the nasties. Chia is an excellent source of fibre, protein, fatty acids and antioxidants – just one tablespoon of chia packs a very powerful nutritional punch. Chia also works as a thickening agent so it will make your smoothies extra creamy – it really is a superfood!
Get creative and add a sprinkle of your favourite nuts, shredded coconut, dates or fruit. My son loves raw cacao smoothies but my daughters prefer a banana smoothie so I just replace the raw cacao with one small banana to keep all customers at my breakfast table happy.
For an extra cold smoothie, just add a few ice cubes before blending. It's a good idea to keep paper take away cups in the pantry for those crazy chaotic mornings (generally the state of play with three rambunctious kids 6 and under) so you can blitz, pour and go. My healthy take on 'up and go'.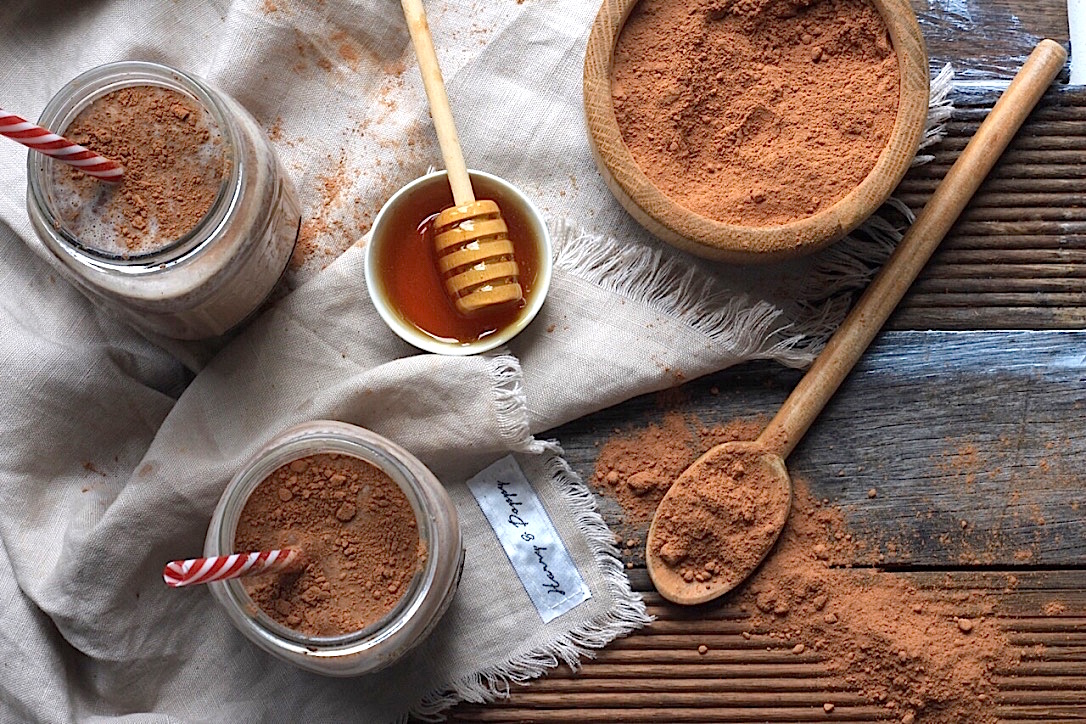 Raw Cacao Smoothie
Serves:
Makes 1 smoothie.
Ingredients
250mL of your favourite milk
1 tbs raw cacao powder
1 tbs ground chia
1 tbs organic honey
Instructions
Conventional Method
Combine all ingredients in a blender and blitz until smooth and creamy. If you prefer a sweeter smoothie, just add more honey.
Pour and serve.
Thermomix Method
Combine all ingredients into mixing bowl (apart from honey) and blend 10 sec/speed 8. Pour in honey with motor running on speed 4 for a few seconds to avoid honey sticking to blade. If you prefer a sweeter smoothie, just add more honey.
Pour and serve.