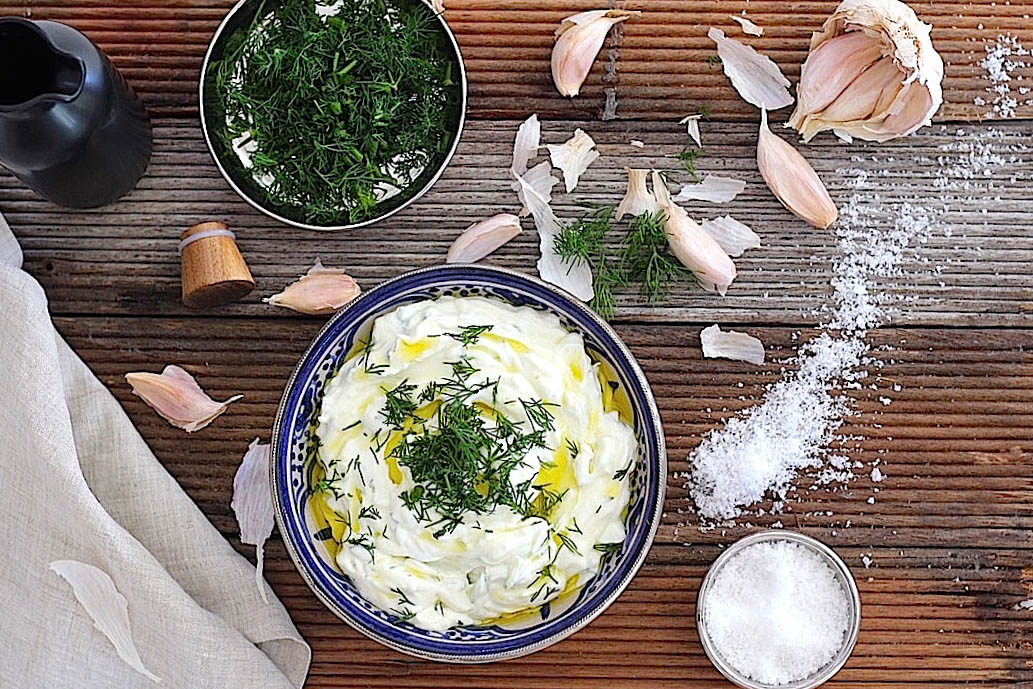 Tzatziki is a traditional Greek dip served with grilled meats or as a condiment in gyros. Every Greek household has their own version of the perfectly creamy tzatziki. I love the final addition of finely chopped dill to add zest and extra depth of flavour.
Ensure you purchase a good quality thick and creamy natural Greek yoghurt. The Dodoni brand is great for both natural Greek yoghurt and feta. If you purchase a runnier yoghurt you can suspend it in a cheesecloth for a few hours to drain off the water to achieve a thicker, creamier consistency.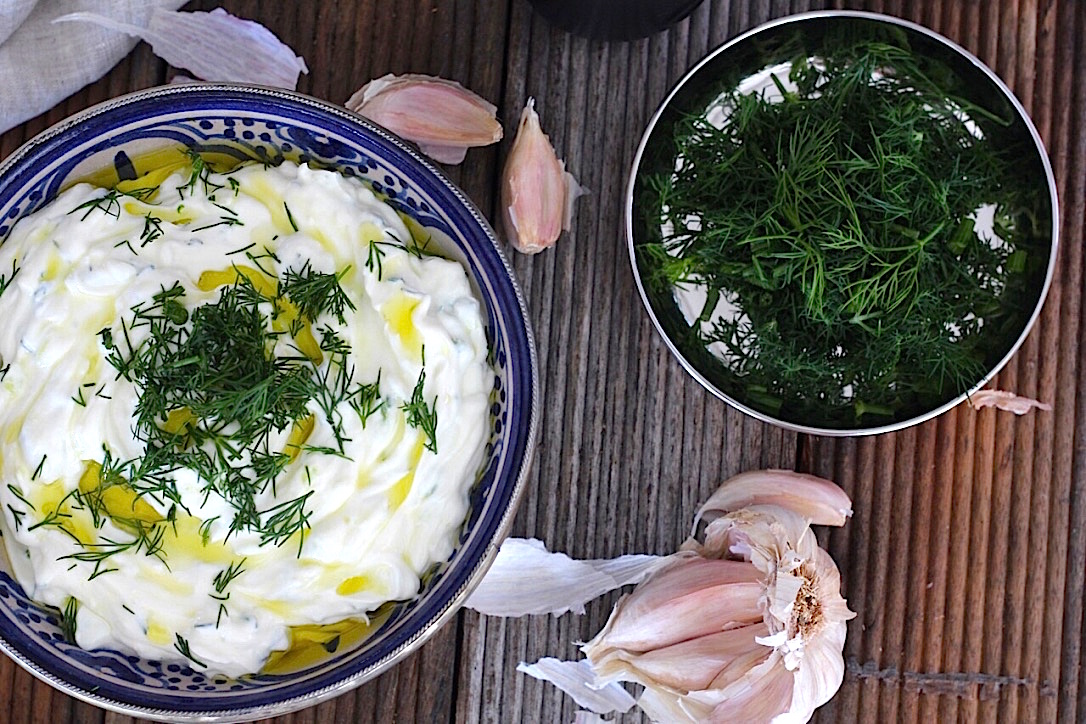 TZATZIKI
Ingredients
300g natural Greek thick yoghurt
1 Lebanese cucumber, halved lengthways and deseeded
1 garlic clove, crushed
1 tablespoon white wine vinegar
1 tablespoon extra virgin olive oil
1 tablespoon dill, finely chopped
1 teaspoon sea salt flakes
Instructions
Grate cucumber and sprinkle with sea salt. Sit for 10 minutes and then firmly squeeze out the moisture.
Add all ingredients to a bowl and stir to combine.